Writing for Live Performance from an Existing Source
Pamela Carter and Stewart Laing of Untitled Projects
Sat 19 Oct 2013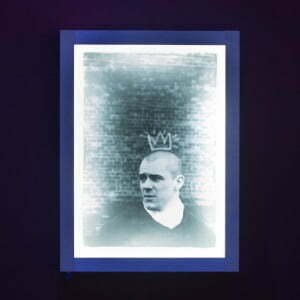 Venue: Anatomy Lecture Theatre
Category:
Tagged:
Fall Season
Ticket Price: £15 (this includes a ticket to a performance of 'Paul Bright's Confessions of a Justified Sinner' on a day of your choosing)
Note: select a date and choose the 'Workshop' ticket priced at £15.
****NO MORE WORKSHOP SPACES AVAILABLE****
Pamela Carter and Stewart Laing have been working together on original theatre projects since 2006.  Their latest collaboration is Paul Bright's Confessions of a Justified Sinner, which is, partly, an adaptation of James Hogg's classic novel.  But it is not a straight adaptation.  Although the structure and themes of Hogg's original permeate the entire project, the performance also deals with Scottish culture in the late 1980s, Scottish Independence, what it is to be an actor, the failure of memory, and the nature of 'truth' and 'reality' in art.  It is also entertaining, and often funny.
Pamela and Stewart will share some of their strategies to approaching the staging of new work from existing prose texts in this writer's workshop at Summerhall.  Working from images, storyboarding and mapping out structures are just some of the strategies they will share.  Their work often involves video used as an integral element, and they will discuss their decision-making processes in incorporating alternative media into performance.
The workshop will focus on a specific short story, and we will distribute this text to committed participants the week before the workshop takes place.
Pamela Carter is a playwright and dramaturg, and has previously worked on a number of Untitled Projects.  Pamela's other plays have been produced at Hampstead Theatre, the Traverse and at Dresden Staatshausspiel.  Pamela was the winner of the New Writing Commission at the Berliner Festspiele Stückemarkt 2012.  Since 2010, Pamela has been writing for the Swedish conceptual art duo Goldin+Senneby on The Nordenskiöld Model: their on-going investigation into algorithmic trading and financial reality.
Stewart Laing is one of Scotland's leading directors and designers and is Artistic Director of Untitled Projects.  Other directing work includes The Maids for the Citizens' Theatre, Les Parents Terribles for Dundee Rep, Home: Stornoway for the National Theatre of Scotland and 10 Plagues for the Traverse.  He has also designed and directed opera in Scotland, elsewhere in the UK and internationally.  Last year he designed Richard Jones' production of Peter Grimes at La Scala, Milan.  Stewart won a Tony Award in 1998 for his design work on the musical Titanic.
Untitled Projects is a Glasgow theatre company formed in 1998 by Stewart Laing.  Untitled Projects makes large-scale theatre using cultural history as a device to navigate our collective present and possible futures.  The company continually re-assesses how theatre can manifest itself: blending landscape, biography, novel, video, lecture, documentary, installation, interview, fashion, model making, science and playwriting.  Based in Scotland we look beyond our borders for our narratives and inspiration
Recent pioneering Untitled Projects include The Salon Project, where the audience was dressed in full 19th century costume every night for a provocative evening of music, talks, video and conversation.  The Salon Project was originally presented in a co-production with the Traverse, and recently played to sell-out audiences at the Barbican Theatre, London as part of LIFT Festival.  Other projects include An Argument About Sex by Pamela Carter in 2009, a response to Marivaux's La Dispute; and Slope, also by Pamela Carter, in 2006.