ADULT ROLLER DISCO
SKATE FIT EDINBURGH
Fri 07 Mar 2014
Doors: 19.45 - 20:00 - 23.00
(3 hours)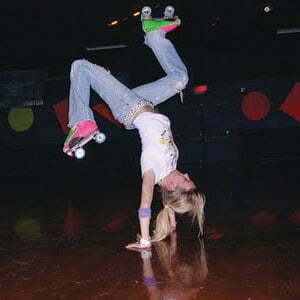 Venue: The Dissection Room
Category:
Ticket Price: £10.00
Age Group: 18+
SKATE HIRE £5 EXTRA
TICKETS SOLD OUT
It' groovy funk meets disco baby!!!
SUMMERHALL hosts SKATE FIT EDINBURGH'S regular Funky Roller Disco Nights. Here, it's all about the skate Jamming, the music, the people n them funky disco beats. Roll along to Intimate club nights where you'll learn how to take control of of your wheels and skate some disco steps. Located within the Dissection Room at SUMMERHALL- possibly the coolest entertainment venue to open it's doors in Edinburgh city centre in recent years.
email skatefitedinburgh@gmail.com to reserve skate sizes