Bramble Child
Relief Theatre
Wed 26 - Fri 28 March 2014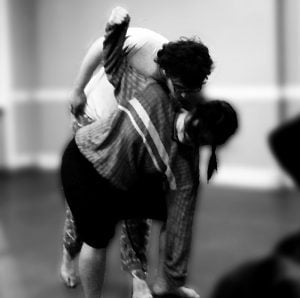 Venue: Cairns Lecture Theatre
Category:
Ticket Price: £8.00
/ £6 Concession / £4.50 for Relief Members
Age Group: 12+
Mild drug references
Presented by Relief, 'Bramble Child' is a devised piece of physical theatre about the phooka, a mysterious and mischievous creature from Irish legend. A shape-shifter who transforms between horse, goat, rabbit and even human form, the phooka brings roguish chaos into the lives of those around it. The story, set in modern times, begins when a young teenage girl eats the blackberries of the phooka, and unfolds as the devious being meddles with her life and takes her on a wild and impossible journey. Told through the beautifully choreographed gestures that accompany a physical piece, the tale is set to be visually stunning as it explores the juxtaposition of Celtic legend in the modern world.
Facebook: https://www.facebook.com/ReliefTheatre