Braw Gigs Presents: Adam Bohman & Jean-Michel Van Schouwburg
Braw Gigs
Fri 25 Apr 2014
20.00 - 22.30
(2 hours 30 mins)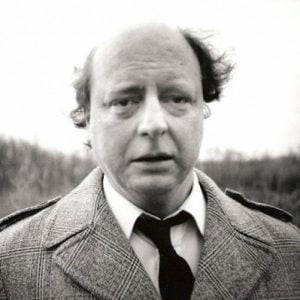 Venue: Anatomy Lecture Theatre
Category:
""As a free improviser Adam Bohman has pretty much everything required for the job. He weilds an armoury of soundmaking devices - a disassembled violin, springs, lightbulbs, a barbecue grill, a wire record rack, a wooden box with wires stretched across - and creates a post-serial slipstream of variegated events, where more detail is pressed into a split second than ought to be allowed.""
The Wire
Ticket Price: £6.00
Age Group: U
Adam Bohman of the Bohman Brothers and formally a core member of legendary improvising Morphogenesis and the London Improvisers Orchestra, has been creating free improvised sounds from everyday objects including an array of trinkets, springs, gizmos and junk to great critical acclaim.
He will be performing alongside Belgian improviser and sound poet Jean-Michel Van Schouwburg, who is incredibly well versed in all sorts of vocalising: throat singing, overtones, yodels, mouth sounds, falsettos, multiphonics, invented languages to name a few. The Bohmans and Jean-Michel were recently involved in Peter Strickland's critically acclaimed horror film 'Berberian Sound Studio'.
Support will come from local Edinburgh improvisers Usurper (who will also be joined by Beryl Morag) and Dead Labour Process.