'Finding Your Voice' – A Masterclass with Gregorz Bral, Director of Song of the Goat Theatre
Song of the Goat Theatre
Tues 04 March 2014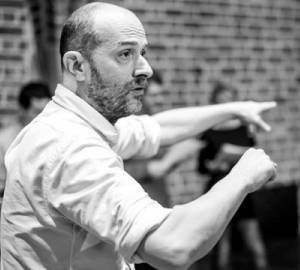 Masterclass
Venue: Anatomy Lecture Theatre
Category:
Ticket Price: £25
Age Group: 18+
Led by the artistic director of Teatr Piesn Kozla (Song of the Goat Theatre), Grzegorz Bral, this masterclass is a rare chance to be given an inspirational and intimate introduction to the work of this internationally acclaimed company. Their methodology often uses deep ethnographical research into ancient cultures to express fundamental 'human' concerns through music and drama. Accordingly, this opportunity is ideally suited to professional or student level theatre makers, actors, or musicians.
The masterclass will also provide an introduction to 'co-ordination' – the fundamental training method of Teatr Piesn Kozla. Co-ordination consists of the organic linking together and integration of voice, text, energy, imagination and movement.
This event is part of the 'Return to the Voice' project being developed by Song of the Goat theatre and Summerhall. All places on this master class are available at a subsidised rate of £25; with a limited number of free-of-charge places are available to Gaelic language artists or those with a demonstrable interest in engaging with Gaelic arts.