Instant Peace Lab Workshop
The Elements World Theatre
Thu 03 Apr, 10 Apr, 17 Apr 2014
19.00 - 21.30
(150 minutes)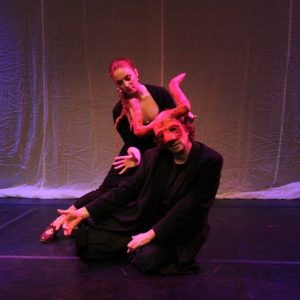 Venue: Old Lab
Category:
"These workshops have changed my life"
"Fun, exciting, therapeutic, creative"
"The workshop has enabled me to express the sublime in my poetry"
Ticket Price: £10.00
/ £6.00
Age Group: 16+
£25.00/£15.00 - Workshop series prices (for all three dates)
INSTANT PEACE LAB provides opportunities to: 1) Discover the power of now as you work creatively with conflict as a pathway to peace; 2) Explore creative ways to dissolve a conflict before it starts and resolve it before it escalates; 3) Practice seeing things as they are, both inwardly and outwardly; 4) Practice choosing based on what's most important to you in the moment; 5) Tap inner sources of creativity and wisdom; and 5) Discover new insights and actions for living your full potential now.
FACILITATOR: Lee Gershuny is Artistic Director of The Elements World Theatre and an award-winning playwright in both the USA and UK. She has developed new forms of theatre and facilitated creative development workshops with a diversity of participants in local, national and international festivals and conferences, including the Alternative G8 Summit (Edinburgh), the World Youth Congress (Stirling), Roars, not Whispers (Scottish Youth Parliament Leadership Training) International Civicus Youth Assembly (Glasgow) & the Edinburgh International Middle-Eastern Spirituality and Peace Festival (MESP). She also practices and teaches meditation.