International Solo Fingerstyle Guitar
David MacGregor
Sat 08 March 2014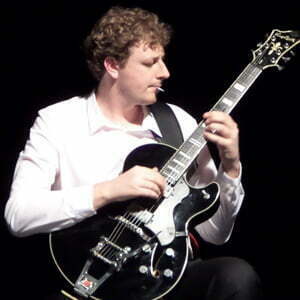 Venue: Anatomy Lecture Theatre
Category:
"They say a picture paints a thousand words, but MacGregor's strings do an equally stunning job."
Jen Bowden, Dunfermline Press
"David Macgregor gives an incredible performance. Whoever said talent is dead has to see this guy."
Darren Brown, FullMusic Reviews
Ticket Price: £10/£8 Earlybird
/ £6.50
Age Group: Universal
After a couple of years living in Mexico, the Scottish jazz guitarist and composer David MacGregor returns to his home country presenting an intimate one off show in Edinburgh of solo fingerstyle guitar.
Let yourself be guided through stories of the travels of this recognised touring musician while enjoying the very unique and original sounds of his arrangements and compositions.
The perfect opportunity to be treated to a night of outstanding music.