Lithuanian Queer Cinema: Romas Zabarauskas's We Will Riot + Porno Melodrama
Edinburgh Film Guild New Cinema 4
Sun 23 Feb 2014
18:30 - 20:46
(106 mins + 30 mins (films + talk))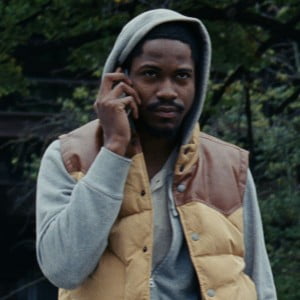 Venue: Red Lecture Theatre
Category:
"'Zabarauskas had a vision with Porno Melodrama and he executed it flawlessly. Whether or not he continues to make films about the gay rights dilemma in Lithuania, I'm sure of one thing: his films will continue to be incredibly humane.' "
Cinema Beans (UK)
Ticket Price: £5
/ £4
Age Group: 16+
Please be sure choose the right date when booking, each date is a different film.
The UK premiere of the first feature film by an exciting, emerging, overtly political Lithuanian filmmaker.
Openly gay director Romas Zabarauskas grabbed the attention of international audiences at the Berlin Film Festival and caused a national scandal with his first professional short film, Porno Melodrama, boldly and artfully confronting Lithuania's homophobic legislation in 2011. On the back of this, he managed to get filmmakers including Gus van Sant and Marie Loisier to support the Kickstarter campaign to produce his first feature, We Will Riot, a self-described 'instant cult classic' mixing political activism with pounding electronic music from the underground Lithuanian nightclub scene, which premiered in June 2013.
Already tirelessly productive – he has also produced another short film, Silence Is a Noun (2012), and is hard at work on his second feature, Vita Woolf – 23-year-old Zabarauskas is decidedly well on his way to carving out a niche for himself in the role of politically-minded auteur, openly confrontational and critically astute, with a talent for stylish self-promotion. He seems determined to make a name for himself, and, based on his debut films, there seems to be little reason to doubt that he has every chance of succeeding.
New Cinema 4 is therefore proud that Romas Zabarauskas will be in attendance at this UK premiere of We Will Riot to discuss his work, influences and politics.
This screening was organised with the assistance of Kristina Kunsteinaite, the Bristol-based founder of the Invisible People Project, a support group for LGBT Lithuanians: https://www.facebook.com/pages/Support-Invisible-People-Nematomi-Žmonės/430497187062430
Edinburgh Film Guild Facebook: http://www.facebook.com/EFGNewCinema
Youtube: http://www.youtube.com/watch?v=Orw-kE_dvlQ