The Bevvy Sisters Plan B Album Launch
The Bevvy Sisters
Fri 28 Mar 14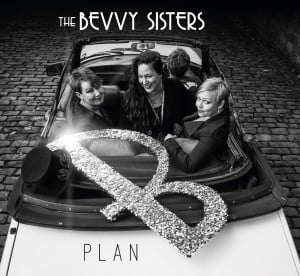 Venue: The Dissection Room
Category:
"sublime perfection"
Maverick
Ticket Price: £10.00
Age Group: 18+
PAY ON THE DOOR
There's an uncanny musical empathy and alchemy that's always been the hallmark of The Bevvy Sisters. On the group's brand new album 'Plan B', it shines brightly. Whether they are exploring a deep old American roots/gospel classic like 'Ain't No Grave', stamping their identity on Americana gold, tackling new self-penned work ('Junkyard Band', 'Higher Place') or songs from the pen of the acclaimed songsmith Sandy Wright ('Little Bird', 'Six Degrees'), the vitality of this fresh, dynamic ensemble is always a joy to see and hear.
The Bevvy Sisters are:
Heather Macleod, Gina Rae, Cera Impala, & David Donnelly
Go to www.bevvysisters.co.uk for more info on the band.