St. Patrick's Eve
The Uisne Collective
Sun 16 Mar 2014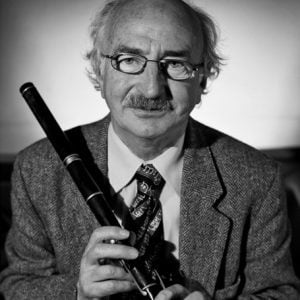 Venue: Main Hall
Category:
""A most enjoyable evening, and one that will be repeated" St Patrick's @ Summerhall 2013"
Robert McDowell
"Great to see a sold-out Mitchell Theatre in Glasgow last night, a fitting tribute to someone very special. Cathal and his brothers played the club afterwards too, humbled to witness the unstoppable McConnell force in full show!"
Nuala Kennedy, Celtic Connections 2014
Ticket Price: £12
/ £10
Age Group: U - Family show
A celebration of songs, tyarns and the finest tunes, generously seasoned with plenty of Irish fun!
Enjoy a feast of music at St. Patrick's in Summerhall with two of the finest Irish musicians resident in Scotland, accompanied by some of their favourite musical friends.
Cathal McConnell, founder member of the very first Celtic band, "The Boys of the Lough", will entertain, astound and amuse you with his vast repertoire of songs, stories and the finest traditional music on flute and whistle.
Michelle Burke, a stunning singer from Cork, and latterly lead vocal with female supergroup "Cherish the Ladies", has been working with Cathal over the past two years and they delight in singing and performing together.
James Ross, award-winning composer and pianist sensitively accompanies Michelle and arranges her songs exquisitely.
Duncan Wood shares a large repertoire of instrumental music with Cathal, including "The Hound and the Hare", a gripping musical tale of the hunt.
Kirsty Law, a fine young Borders singer and songwriter who has also been working with Cathal recently, completes the cast for this very special show for Lá Féile Pádraig – Ireland's National Day in Edinburgh.