The Red Orchestra by Stefan Roloff – Film Screening and Q&A
When 6 is 9 Productions
Sat 08 Mar 2014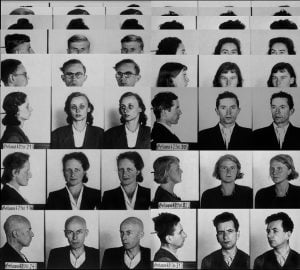 Venue: Red Lecture Theatre
Category:
"…danger had invaded their normalcy … The bright, quotidian landscape threatens to tumble at any moment."
The New York Times
"Resonates powerfully long after the lights go up."
The Jewish Week
Ticket Price: Free, ticketed.
Age Group: U
Please email boxoffice@summerhall.co.uk to book your ticket.
For the first time, surviving members of the German resistance tell their story in a documentary film, The Red Orchestra, by Stefan Roloff, the son of a member of the group. This highly acclaimed film incorporates a pioneering animation technique and a haunting soundtrack by the influential New York City rock musician Martin Rev.
The Red Orchestra background
The largest civil anti-Nazi resistance network was widely unheard of until today. Members were a cross-section of social levels, political views, and religious persuasions. They ranged from cleaning ladies, aristocrats, professors, students, artists, lawyers to military officers and government employees. The oldest arrested was 86; the youngest was 16. And, perhaps most striking for that time, the group was comprised 40% of women. They were an underground network helping people escape persecution and conducting a truth and information campaign. Hitler reinstated death by hanging specifically for members of the group, and their existence was to be kept top secret to avoid them setting an example for the public. Named the Red Orchestra by the Gestapo to discredit them as communists, the survivors became targets of a second wave of persecution during the Cold War, when the Allies took former Gestapo agents into their service.
Stefan Roloff is currently exhibiting 'The Kindness of Strangers' as part of Summerhall Visual Arts Feb-March programme.