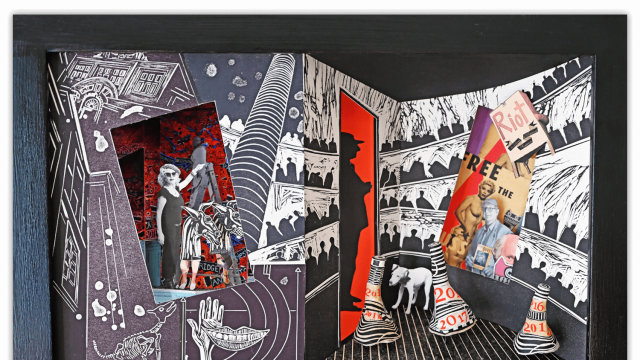 Jane Frere
Opening Doors, Opening Minds
Jane Frere is a visual artist working with paint, pastel and printmaking. She originally trained and worked as a theatre designer. Her large-scale mural, the Protest Mask Project is installed in the Anatomy Lecture Theatre foyer at Summerhall and she was part of our Fringe 2019 visual arts programme with Exit – 100 days of khaos!
Jane's work is already part of the building but for this commission she had to make something which considered Summerhall from a distance. She has created a new maquette which combines cut out prints from past works, miniature model fragments of Summerhall architectural features, and drawings that relate to its past and present.