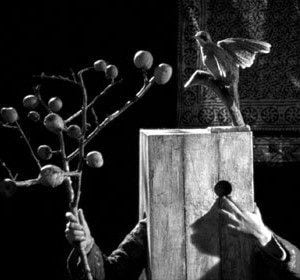 Film events in all their guises will infiltrate this year's arts programme at Summerhall, from political documentary and experimental drama to Polish animation and one-off live events offering inspiration and food for thought to Edinburgh festival goers.
Expanding on our partnership with the Adam Mickiewicz Institute, Summerhall will be celebrating the wild inventiveness of Polish Animation. An opportunity to explore the surreal, sometimes political and often hilarious work of Poland's internationally renowned animators. There will also be a special event dedicated to one of the country's most famous and controversial filmmakers Walerian Borowcyck with a screening of several of his influential animations accompanied by Boro in the Box, a new 40-minute re-imagining of his life that premiered at Cannes in 2011.
Also as part of this partnership Summerhall will show three documentaries from Guide to the Poles, a series of films produced as part of Poland's EU presidency in 2011 which explore rock music, fashion and Polish Himalaism during the Communist era.
Addressing current international political events Summerhall will present 7 thought-provoking films from the Karama Human Rights Film Festival, the first festival of its kind in Jordan. Taking place over 3 days the event will explore ideas around revolution, identity and censorship.
Double Take places film within the broader context of what Summerhall has on offer this August by responding to the themes that weave through this year's programme. Join us for five thematically linked double bills, aimed at encouraging discussion and reflection. It will also be an opportunity to discover unsung cinematic gems from around the world including the rarely screened experimental film David Holzman's Diary and dark Czech comedy The Cremator.
And finally look out for several one-off events from local film groups including Screen Bandita, the Edinburgh art collective who breathe new life into abandoned film through projectors and gramophones and the Hippodrome Festival of Silent Cinema who'll be enthralling audiences with an atmospheric film and music event.
Full details of the programme will be announced in mid-June 2012.