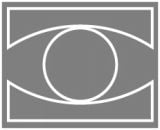 From August 2012, the Demarco Archive and Art Collection will be housed at Summerhall, the capital's newest major centre for the arts.
The Demarco Archive and Art Collection is like no other – it is a living archive and total art work, a 'Gesamtkunstwerk' recording the events and ideas of thousands from all cultural fields and more than sixty countries. At Summerhall, the Demarco archive will be an ever-changing group of exhibitions linking with many British and foreign cultural institutions and universities. These will be added to by other collections that will come to Summerhall temporarily or permanently.
In this year's festival the Demarco Archive exhibition links especially to Southampton Solent, Arts University College Bournemouth, The York St. John University with Bar Lane Studios, with Bath, Kingston, Stirling, St. Andrews, Dundee, Edinburgh and Rose Bruford Theatre School, and also the Art Academy of Wroclaw and National Film School of Poland in Lodz amongst others.
We will mark the recent deaths of thirteen artists and collectors prominent in the Demarco Archive: the Scots: Robert Callender, James Howie, Gavin Scobie, Gerald Laing, Bill Scott (RSA President), and George Wyllie; English: Richard Hamilton; Poles: Zdzislaw Jurkiewicz and Jerzy Nowosielski; Germans, Sigmar Polke and Angela Weyersberg; and Italians: Count Panza di Buomo (foremost collector of Abstract Expressionism) and Paolo Cardazzo (most important patron of video art).
2012 is the 40th anniversary of the first Demarco Gallery 'Edinburgh Arts' programme (in the Edinburgh International Festival), and of Tadeusz Kantor's first Cricot 2 Theatre showing in Edinburgh (in 'Atelier 72' with Museum Sztuki celebrating Poland's post-war avant-garde).
Next winter is the fiftieth anniversary of the founding of The Traverse Theatre to be celebrated in a programme to recall its early years. The Demarco Foundation is also planning a European Pavilion for the Venice Biennale and at year's end a major exhibition at the National Gallery of Art in Warsaw showing the international scale of the Archive.