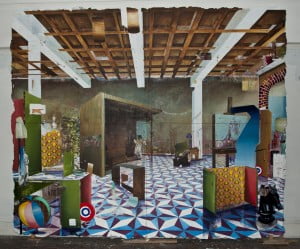 Edinburgh based-artist Stephen Thorpe, one of the resident artists at Summerhall, has beaten off competition from 3,500 other artists world-wide to win a prestigious competition held by Saatchi Online (the website linked to London's famous Saatchi Gallery).
The competition entitled "Places and Spaces" invited artists from all over the world to submit examples of their artworks to the website where an online public poll selected the 50 best works and a final decision on the best artwork was decided upon by a jury of Saatchi experts as well as world famous artists: Kirstine Roepstorff and Matthias Weischer.
Thorpe's massive canvas painted in oils is called "False Histories and Confusions in Time 1886" and shows an interior landscape of a room where a slightly ominous figure appears to be approaching the viewer amidst deliberate optical illusions which play with perceptions of space. The 12 by 10 foot work will now be exhibited at the Saatchi Gallery, London in a future show and the artist will win an award of $1,000.
Thorpe will also be exhibiting a solo show of his large painterly works and some new neons at Summerhall over the Xmas period beginning 14 December 2012 until 24 January 2013. That exhibition will be called "Once it is in you it never goes away."
Thorpe has previously won several awards for his paintings (see below) and is an Assistant Curator at Summerhall as well as combining that role with a full-time career as an artist.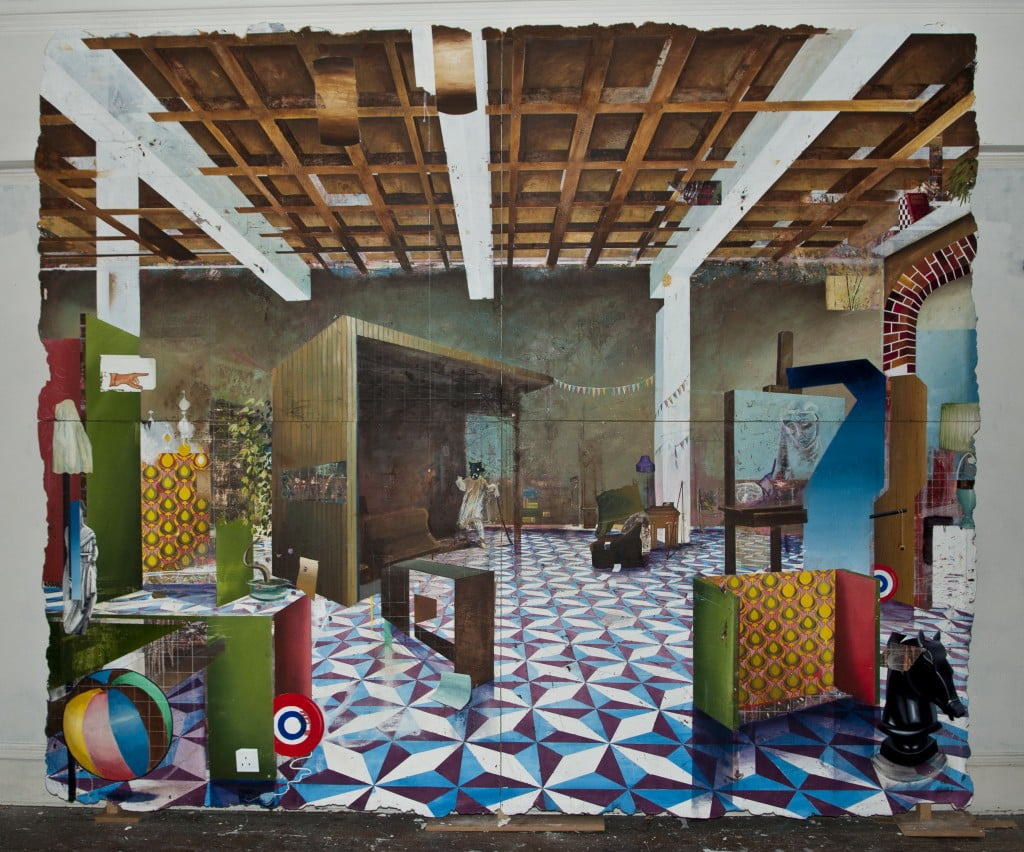 Profile: Born in Margate, England (1981), Thorpe moved as a child to Scotland. Having traveled the globe extensively throughout his early twenties, Thorpe graduated in 2010 from Gray's School of Art in Aberdeen with a First Class degree in Painting. Upon graduating, he has received the Alexandrina McKenzie Legacy and the Royal Scottish Academy (RSA) New Contemporaries Award. At the New Contemporaries 2011 exhibition, Thorpe was awarded the (RSA) Sir William Gillies Bequest and the (RSA) The Skinny Award.
Most of his early work was produced in his studio at Blair's College, Aberdeen, where he curated two solo exhibitions and displayed work of other artists. He has given artist talks in the UK and international schools and has most recently returned from a research trip in Brooklyn, New York. Since the founding of Summerhall in January 2012 Thorpe has been a resident artist and in August 2012 was appointed Assistant Curator to Edinburgh's latest arts venture and was part of the team which won several awards for its visual arts and theatre contributions during the recent Edinburgh International Festival.