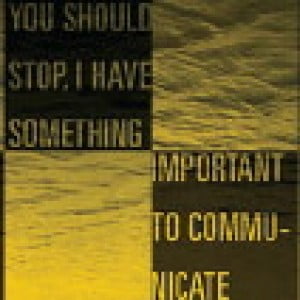 An excellent 4/5 star review by Kate Mollison of The Herald newspaper.
"It was only ever going to be a one-night thing, the end of the world.
As it happens the Mayans appear to have miscounted, but that's not really the point. This site-specific music and theatre event curated by Red Note and directed by Andy Arnold did the December 21, 2012 date proud.
As a one-off it was a hefty undertaking: new script, new music by four composers, six compelling storytellers and an impressive ensemble cast of about 30. Summerhall featured heavily, too; we were led around the corridors basements, operation theatres and dark-panelled libraries of the former Dick Vet School – at one point we were locked into industrial-sized cages – and the peeling clinical walls and remnants of surgical equipment added a post-apocalyptic vibe of their own.
What I liked about this show was its balance of profundity and tongue-in-cheek. Even without an exclamation mark the title has cult-classic pastiche to it. Quasi-zombies skulked around corners: hardly sinister, but good fun and nicely done. Yet at its best Oliver Emanuel's whimsical Edinburgh-based vignettes drew attention to the beauty of the prosaic – a fine message to take home from the apocalypse.
Ambient sounds by John Harris set up the dramatic action with scrunchy string chords here, searching cello lines there. The bulk of the music came in concert setting at the end: Hanna Tuulikki's Sea Saw the Circle was simple, lilting and fey; Colin Broom weaved radio clips – the snippet of Messiaen's Quartet for the End of Time was a nice touch – into his haunting, fragmented score; chopping up Beethoven's Heiliger Dankgesang was a bizarre move, but the world's end is probably license enough to cut and paste; and Gareth Williams closed the night with an anthemic show song, fabulously schmaltzy. Why not go out to a good tune?'
http://www.heraldscotland.com/arts-ents/music/the-end-of-the-world-for-one-night-only-summerhall-edinburgh.19752266