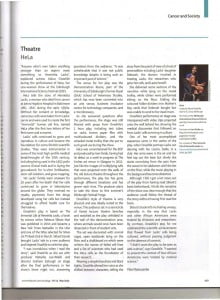 We would like to share this recent first class review of HeLa by Iron – Oxide, the famous science journal, who rarely review theatrical performances. HeLa is 'an all consuming story, intertwining genetic identity, social responsibility and current ethical debates about human tissue research and ownership…'
Showing throughout the festival, and you can buy tickets for it here.
Hela Review by Peter Ranscombe, click image to enlarge.