"O Frabjous day! Callooh! Callay!"  Jabberwocky by Lewis Carroll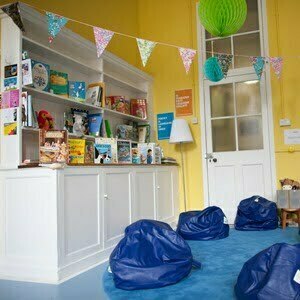 We are delighted to announce that Summerhall's Children's Play Room now hosts a fantastic children's poetry-book collection from the Scottish Poetry Library.
There are over 70 poetry-books to choose from for all age ranges. The collection is hand-picked by Julie Johnstone at the Scottish Poetry Library and has something for everyone, whether you enjoy the traditional children's verse of Robert Louis Stevenson and Lewis Carroll, or the contemporary works of Carol Ann Duffy and Jackie Kay.
Come and join us at Animal Antics to make use of this special collection. Also look out for poetry related activities coming up from September.