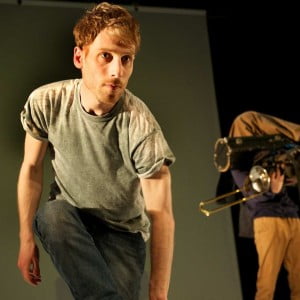 It's been a five star festival for us here at Summerhall this year with 12 of our shows so far, being awarded maximum stellar love by journalists and reviewers.
Anatomy of The Piano was hailed as an "exquisitely charming and woozily surreal one man show" and "certainly one of the more original offerings on the Fringe this year" by the Quotidian Times. Three Weeks magazine dished out all available stars for Breaking News (An absolute marvel!), Our Fathers (Wonderful) Feral (a must see!) and Out to Lunch (something really special). Broadwaybaby.com has been almost as impressed praising L'Apres-midi d'un Foehn and Wot! No Fish! Although L'Apres-midi d'un Foehn is ostensibly a children's show the reviewer noted, "It was not just the children who were entertained: laughter could also be heard from the older generation." Wot! No Fish! Deeply moved the reviewer who wrote, "the touching and powerful imagery brought me close to tears and put my heart in my mouth".
The Edinburgh Guide's top choices were Cinderella and Titus. The Yourtakids! production of Cinderella was described as "exquisite theatre that envelops the audience in magic and transcends language. Simply wonderful!" Titus meanwhile, "sucks you in and leaves you breathless." The Edinburgh Reporter's all star review of Edinburgh Science, Edinburgh Magic declared it "a show to savour – full of genuine Edinburgh charm and wry, self-deprecation – and sometimes gritty candour too". Zdenka Fantlova's account of surviving the holocaust, The Tin Ring, is performed by Jane Arnfield, who gives "a tour-de-force performance" according to the British Theatre Guide.
Tourniquet 2013, by the Belgian company Abattoir Fermé, was lavished with high praise as well as five stars in The Skinny. The three cast members are described as giving "a performance so powerful it is overwhelming" making the show "intensely terrifying, and absolutely brilliant".