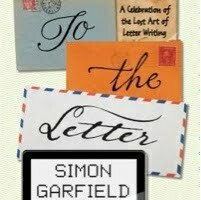 To book tickets click here
This week, we will be looking at the letter by one of the best English poets and writers of the 20th century, Ted Hughes, for his wife, Slyvia Plath.  Do not miss out on Simon Garfield's talk on 'The Art of Letter Writing' at the Anatomy Lecture Theatre on the 12th December at 18:30 – 20:00. Tickets are now on sale and remember to bring your opinions with you to this talk!
To Sylvia Plath 
[October 9 or 10, 1956]
"Who does Salinger copy? or Eudora Welty? All the good ones have invented their own manner in their own private rooms. If you write whatever attracts you, and you write it as hard as you can, and as rich, then you can't miss, and a pox on your imitators who will be the new breed of outnumbering gnats.
Just write it off, in your own way, and make it stand up off the page and jump about the room – then even if you're writing about your Aunt Aegrotat's animated carrots it will sell.
The B.B.C. have accepted my Yeats Programme and that I shall be hearing from Carne-Ross in a day or two. Good. Joy in fact. I will tell you the day as soon as I hear then you can prepair a decamping.
We'll stay the night in a hotel. And I shall kiss you into blisters.
You are beginning to knit your poems together unchallengeably.
I love you, Sylvia, all day, all night when I can't sleep. Thinking about you and just blankly missing you has brought me to a standstill. I love you I love you I love you. Love love to my wife Ted.
Donald Carne-Ross is a 'Talks' producer at the BBC."
http://www.telegraph.co.uk/culture/books/3668375/Sincerely-Ted-Hughes.html