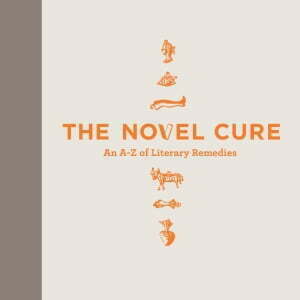 Word on the street is that reading a novel can cure your cold. Or hangover, depression, headache and heartache. Join us on the 14th of December from 7-9pm for a unique chance to find out exactly how from author Ella Berthoud who has released the much acclaimed The Novel Cure, an A-Z of Literary Remedies.
For the cure of the inability to get out of bed, you should read:
Bed by David Whitehouse
"Perhaps you have a headache or a hangover. Perhaps you hate your job and have declared a Duvet Day. Read this novel once, and then during subsequent attacks of the condition you will need only a brief dip to send you leaping out from under your duvet.
Malcolm Ede has stayed in bed for so long that his skin is as 'white as an institution'. He is inspired of sunlight, and drained of life. Cared for and fed by his hopelessly devoted mother, his dreamy dad and his broken brother, he is the planet around which they orbit. Unless you fancy being unable to even meet your hands together to pray for escape, read this and get up, out of bed, right now."
From The Novel Cure by Ella Berthoud.