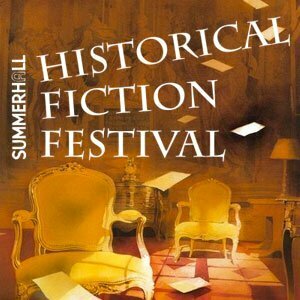 Following the success of last year's inaugural Summerhall Historical Fiction Festival, the event will return this May. Organised by historical authors Allan Massie and Iain Gale, and sponsored by Baillie Gifford, Thomas Miller Investment and Pickering's Gin, the festival will run over the weekend of Friday 2nd to Sunday 4th May.
Having celebrated Walter Scott last year, this year's opening event follows on by marking the 200th anniversary of the publication of his first novel, Waverley. It will be followed by James Robertson talking about God and the Devil in Scottish fiction.
On Friday Robert Harris will speak about his latest widely acclaimed novel on the Dreyfus case.
A writers' forum will examine the difficulties of portraying WWI in fiction and Elizabeth Speller, author of the well received WWI novel At Break of Day, will speak.
The wars of Bruce and Wallace are discussed by two of the doyens of the subject in fiction, Robyn Young and Robert Low, both of them heirs to the tradition of Nigel Tranter.
Another panel of experts will discuss the portrayal of Jacobites in fiction, while on a broader theme Andrew Greig speaks about his novel drawing on the Border Ballad of "Fair Helen" and Rosemary Goring on her take on the aftermath of Flodden. Debra Daley will also talk about Turning the Stones, her evocative tale of mystery and intrigue set in 18th century London.
The weekend is completed with an exhibition of the watercolours and etchings of Olivia Gill, recently commissioned by Michael Morpurgo to illustrate an edition of War Horse.
Waterstones are to feature the festival in windows across Scotland.
For more details on speakers and events and to book tickets please visit the website