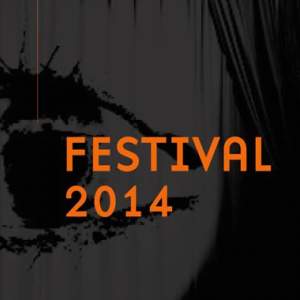 Over 150 exciting theatrical and visual arts experiences
1 – 24 August 2014

Mark Ravenhill, Steven Berkoff, Alison Jackson, Paines Plough, Northern Stage, Hibrow, Scottish Dance Theatre and Big In Belgium are just some of over eighty companies presenting work at Summerhall this August.
Our programme includes returning favourites and brand new shows, including co-productions by Summerhall such as Songs of Orwell Farm, from a new opera in development by Wyckham Porteous, and Return To The Voice, developed with the generous support of Creative Scotland, performing at St. Giles Cathedral by highly acclaimed Song Of The Goat whose Songs of Lear was the highest rated show in the 2012 festival. This very moving new work is inspired by historic Scottish and Gaelic music and song.
Work from Taiwan to New Zealand, Spain and back again to the fantastic Made In Scotland programme, Summerhall presents a tantalising collection work from around the globe. No debate goes unturned – so start reading – and get booking!
Summerhall's galleries will be showing internationally renowned artists, Susan Hiller, Claude Closky, FAILE & Bast, Genesis & Lady Jaye Breyer P-Orridge, Kennardphillipps, Tamsin Challenger, themuch loved and sorely missed Caroline McNairn, Wim Delvoye, Gary Baseman, Antonio O'Connell, August Rebetex, Birgir Andrésson, Peter Howson, Oliver Jennings & Devodama, and Ignaz Cassar, and as ever festival eminence Richard Demarco with a suite of exhibitions in the Demarco European Art Foundation wing at Summerhall, and many others.
Avant-garde musicians and performance artists, Genesis & Lady Jaye Breyer P-Orridge, present Life As A Cheap Suitcase, their first solo show in Britain since 2003. It includes large collages and paintings from The Pandrogyne Project, shown here for the first time in Europe.
Susan Hiller brings Re-Sounding & Other Works that combines sound frequencies and visual patterns translated from radio waves emitted by the Big Bang. Claude Closky's 10, 20, 30 & 40% is a new installation made for Summerhall of drawings that challenge traditional ways of displaying framed artworks.
Brooklyn-based collaboration FAILE & Bast bring their video games, pinball machines and foosball specially programmed to a psychedelic level in FAILE & Bast Deluxx Fluxx Arcade Edinburgh 2014. Recalling the age of arcade games, contemporary punk rock and graffiti culture, this neon-laden, mixed media installation lets audiences interact with the works.
Collaboration Kennardphillipps have been making art responses to the invasion of Iraq since 2002. They will also perform Demo Talk, a talk that becomes a physical demonstration of methods employed to make art protests against morally corrupt power.
Not all of this year's programme takes place in Summerhall – new venues will pop up around the old Veterinary College and some will be offsite from Portobello beach, the EICC to St Giles cathedral. Paines Plough's Roundabout in collaboration with Northern Stage and Summerhall will take over the back courtyard at the venue with a 170 seat bespoke theatre space set in the round.
A Walk at the Edge of the World takes audiences on a short, silent walk to start the show and out of water invites audiences down to the water's edge in Portobello at sunrise and sunset throughout August. New spaces at Summerhall including The Street and The Loft will host works designed specifically for the space such as Future Ruins' Theatre on a Long Thin Wire whichinvites audiences in alone, with no actors to experience theatre you don't see – just a phone that might ring.
Summerhall is delighted to partner with Barrowland Ballet for two dance works, Tiger Tale and Tiger, telling through dance how a family's world is upended when a tiger appears, performed in a specially built space at the EICC, 150 Morrison Street.
Elvis will be in the building at Summerhall this festival in Ellie Stamp's Are You Lonesome Tonight? A solo interactive performance which explores Ellie's lineage to Elvis Presley. Also look out for appearances from Elvis himself (via Italy) around the venue throughout August!
Shakespeare also makes an appearance in the powerful Gaelic translation of Macbeth – Macbeatha from White Stag Theatre and David Walker and in new play Shakespeare, His Wife and The Dog (Bated Breath Theatre Company),about one sleepless night in Stratford it is played by real life couple Philip Whitchurch and Sally Edwards.
New Wave Feminism is explored in several shows from across Europe. Ontroerend Goed's Sirens emotes on society's assumptions of 'the weaker sex'; Sister, the true story of siblings exploring feminism and choice; performance artist Caroline Smith bringing new work Birdwatcher's Wives and Margaret Thatcher, Virginia Woolf and Marilyn Monroe come together on stage for the first time ever in How Does A Snake Shed Its Skin. Fringe-award winning company 30 Bird bring Domestic Labour: A Study In Love and sifts through the dust of the Iranian baby boom.
Family is all we got – with Standby For Tape Backup (Show and Tell) in which a grandson listens in to his grandfather's recordings, and a dark and honest portrayal of the effect of trauma on the younger members of the family in Every Brilliant Thing from Paines Plough.
Our performers do not shy away from big political debate. Britannia Waves The Rules from the Royal Exchange Theatre shows how a young man is profoundly changed by his experiences in the army. Electric Theatre Workshop looks at the political rise of the far right in today's Scotland in Blood Orange. In the centenary year of the outbreak of WW1 Badac Theatre Company makers of visceral theatre perform The Flood an intense, at times horrific exploration of love and war. The National Theatre of Scotland join Brooklyn's The TEAM in a work-in-progress called in The Scottish Enlightenment Project, which plunges the murkiest depths of national myth-making.
Theatre companies also take on social politics, from the carbon footprint of having a baby (Lungs – Paines Plough), the number of things we accumulate Replaceable Things (Ensemble Things) and The Object Lesson from Aurora Nova, a company with a festival history famous for thrilling surrealism, see the complexity in the everyday objects we cling to. Landscape with Skiproads (Pieter DeBuysser, Big in Belgium, Richard Jordan, Margarita Productions, Drum) and Dogstar Theatre Company explore the greatest medical disaster in the history of the NHS in Factor 9.
Sticking with the political agenda, Sh!t Theatre's Guinea Pigs on Trial looks at selling oneself to medical science, The Dispute (Hibrow Hour) toy with 18th-century French playwright Marivaux's story of the recreation of the Garden of Eden with four teenagers for 6570 days and the voyeurism of modern day reality TV. Physical theatre looks at the plight of the Italian ILVA steelworkers in 2012 with Made In ILVA The Contemporary Hermit and Teatri ODA's Invisible Walls from Kosovo, looks at isolation caused by bureaucracy, prejudice and social trappings and continues the tradition of giving potentially isolated artists a voice in Edinburgh.
Referring to the horrific and recent phenomenon of pirate kidnappings – The Initiate (Paines Plough) looks at a myriad of surrounding issues with a London based Somali taxi driver getting involved in the rescue of a British couple that have been seized by Somali Pirates.
Interpreting literary classics we have Wuthering Heights with an all male cast, a mash-up using puppetry of Chekhov and T.S. Eliot in The Waste Land Sisters and Charioteer Theatre and Vxx Zweets bring their own Faustian pact to the stage in Light Killer.
As ever – the festival fringe is an opportunity for breaking new ground with technology and companies around Summerhall are doing just that. Tales from The MP3 (20 Stories High) promises to set the Demonstration Room alight with live music, poetry and beatboxing all from young people's MP3 players – it's time to be honest! Lands of Glass by Unfolding Theatre brings the world of Alessandro Baricco to the UK for the first time with a glass instrument orchestra, featuring the Sauvignonblancophone.
Raise a glass to the God of Wine with 2b Theatre's The God That Comes – a wine-soaked rock'n'roll cabaret celebrating Bacchus in all his forms – starring Juno award-winning Hawksley Workman. With fifteen minutes out of the fringe hubbub – Viewmaster is a personal slideshow journeying to a distant land and back again by Ryan Van Winkle and Dan Gorman. The undeniable Pumajaw are back with Song Noir: The Director's Cut and will be conjuring their unique blend of multi-media with Film Noir and some of the most well-recognised soundtracks from 'Twin Peaks' to 'Kiss Me Deadly' and more.
Our family and children's programme grows bigger each year, and this year Matilda writer Dennis Kelly's Our Teacher's A Troll (Paines Plough), Curious Seed's Chalk About, which starts with all wee audience members getting arty on the floor of the Dissection Room and 2013 Summerhall Festival returning hit show Innocence from Scottish Dance Theatre. Death, Duck and Tulip (Little Dog Barking Theatre) about a duck who strikes up an unlikely friendship with death and the highly visual physical theatre piece Malasombre by auMents Visual Dance Theatre – heavy-metal kids welcome at the visual fairytale for you and a grown up or two.
We are delighted to host fourteen acts from the Scottish Government's Made in Scotland programme, nine from Arts Council England's Escalator East to Edinburgh, Big In Belgium returns and award-winners including the C&C Company Winner of the Jury Prize HiverÔclites Avignon Fringe 2014, and the outstanding programme of events from Hibrow.
Hibrow Hour is a new hour-long performance showcase at Summerhall. Every performance of the Hibrow Hour will be broadcast live and uninterrupted online daily from the festival with a variety of work ranging from new drama presented by the next generation of theatre-makers to work from more established artists including Steven Berkoff, Alison Jackson and Peter Howson OBE.
The work, which will be streamed around the country and the world, will include MAKA – three brand new pieces for stage from the UK's most promising writers, actors and directors; Hibrow In-Conversations with world-class names gathered from the Edinburgh Festival Fringe and further afield and Summerhall's first ever comedy outing – Wednesday's Hibrow Comedy Hour, curated by Jilly Guteridge and Van Keeling. A programme brimming with promise and much more to be announced – watch this space.
Artistic Director Rupert Thomson said:
"We are thrilled that so many artists are so keen to be a part of Summerhall's Festival and to ensure 2014 is a fantastic year for our audiences. I am also hugely grateful to the team here and our many supporters of all that we do."
Visual Arts Curator Paul Robertson said:
"This year's range of national and international exhibitions will intrigue, cause debate and sometimes even shock. Once again Summerhall is THE place to be this August."
All tickets for Summerhall Festival 2014 on sale from Thursday 5th June at http://festival14.summerhall.co.uk/ and Box Office enquiries 0131 560 1581