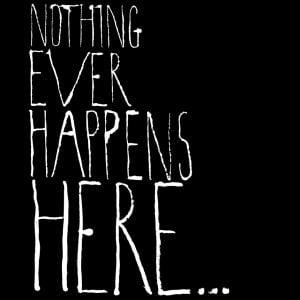 Full Line Up: Nothing Ever Happens Here
Original Article Source: STV Edinburgh
ONE of Edinburgh's leading Fringe venues has vowed to reverse the fortunes of the capital's under-fire music scene by attracting some of the leading up-and-coming acts from the UK and abroad to play gigs.
Summerhall hopes a new series of year-round concerts will kick-start a revival of gig-going in the city following the controversial demise of key venues like the Venue, the Picture House and the Odeon.
The events in the city's former vet school – which already hosts plays, exhibitions, cabaret events and ceilidh dances throughout the year – will be staged under the ironic banner of "Nothing Ever Happens Here", in a bid to overturn the city's unwelcome reputation for failing to support live music.
Jamie Sutherland, frontman of Edinburgh's most successful bands of recent years, Broken Records, who is also a duty manager at Summerhall, is behind the series of gigs, which will be staged against the backdrop of an ongoing debate about the lack of support for culture in Edinburgh outwith August.
 A host of Scotland's leading indie, folk, acoustic and rock acts have already agreed to perform at the initial 12 confirmed gigs, including Withered Hand, King Creosote, James Yorkston, RM Hubbert, Teen Canteen, The Phantom Band, Randolph's Leap and Rozi Plain.
The "Nothing Ever Happens Here" nights have been announced just three months after Edinburgh City Council hosted a crisis summit in the wake of mounting concern over the health of the live music scene.
Critics claim it has been allowed to slip into a steep decline due to a lack of protection for historic sites from developers, harsh noise restrictions over grassroots music events, and a shortage of medium-sized venues for touring acts.
Culture chiefs agreed to set up a taskforce to look at the amount of red tape venue operators and promoters grapple with, what can be done to safeguard long-standing arts venues and how to encourage the creation of new ones in council-owned buildings lying empty. However it could be another year before key recommendations are published.
Sam Gough, head of events at Summerhall, which has been a fixture on the Fringe since 2011, said: "There's so much posturing that nothing ever happens in Edinburgh, then there's another meeting about it.
"We've really decided to do these gigs on the back of all that. Someone has got to draw a line and get on with it. It just needs to be done now. We've got the space, we've got the ability, we're in command of our own destiny here and there's nothing to stop us doing something at Summerhall if we think it's a good idea.
"There isn't really a venue with a capacity of around 400 that's working well in Edinburgh at the moment.
"We're trying to attract bands who would think about coming to play in Edinburgh, but can't find the right venue and end up only playing in Glasgow.
"We're trying to end all that."
The gigs at the 101-year-old building will be staged in the privately-owned venue's old "dissection room" at least once a week from the end of March, with one local band or artist to be offered a slot at every gig, which will run until around 11pm and cost £10-a-head.
Gough added: "We had bit of a problem with the dissection room before as it's made up of two different heighted barrel-vaulted rooms, which made the sound terrible. We've spent time putting some sound treatment in and have just installed a beautiful, big PA system. We just felt there was no point putting on good bands if they were going to sound awful.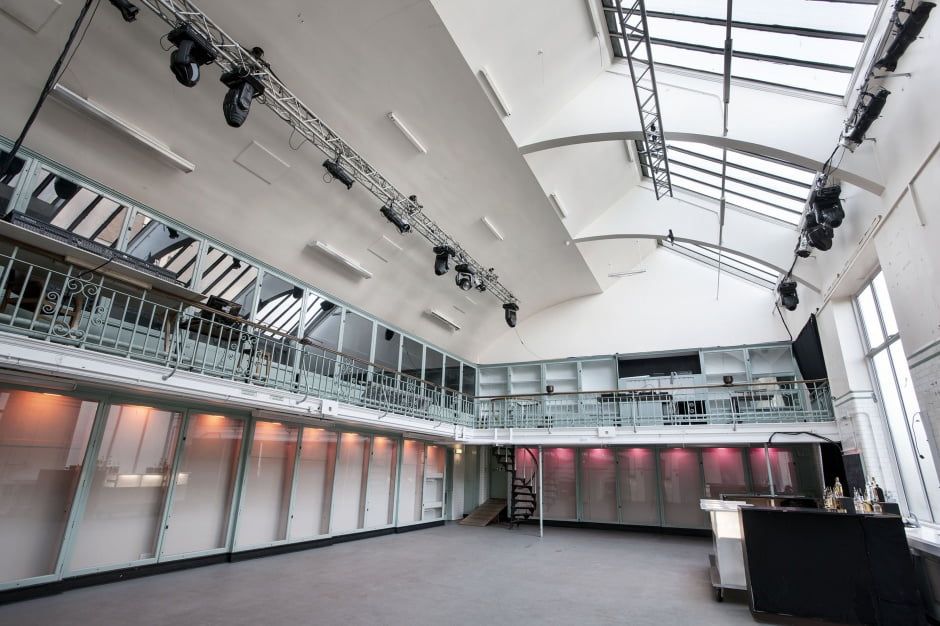 "The great thing about the dissection room is we can do all kinds of different gigs – we can close off part of the room, we can have standing or cabaret gigs and we've got four different stage positions in there now. We've also got our own pub outside, we do our own food here and have a great big courtyard. Bands don't even have to worry about on-street parking – they can drive their bus right into the courtyard and hook it up to our power supply. They can stay all night if they want."
Sutherland said he was aiming to lure the best international emerging talent to the 450-capacity space, which will be able host events as late as 3am, allowing bands to stage club nights and after-parties in the venue.
Sutherland said: "With the way Edinburgh is at the moment, we felt we had the kind of space here that hasn't really been available in the city since the closure of the Bongo Club on Holyrood Road a couple of years ago
"We're really looking to fill the gap between venues like Henry's Cellar Bar or Sneaky Pete's and the Liquid Rooms or the Queen's Hall. A big part of what we're trying to do is improve the infrastructure for music in Edinburgh. There seems a real gap.
"We've nothing against going through to Glasgow, but it's a pain in the backside. Edinburgh is a capital city and we should have that infrastructure here.
"We want to create a space where we can cater for all types and levels of artists, make it a real incubator and really foster a creative community. We're stipulating that every act who comes here, no matter where they are from, have at least one local act on with them to try to galvanise things."