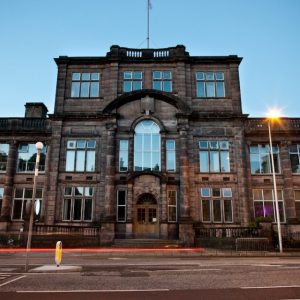 Experienced, self-motivated and robust individual required to full-fil the above role at exciting and busy Edinburgh Arts venue.
The ideal candidate will have experience with payroll software, display the ability to deal with pressure whilst maintaining accuracy and have proven organisational and cash handling skills. Reporting in the first instance to the Financial Director you will be a key member of a busy office team.
Salary £20k, long hours (35 per week), conditions terrible, only the tough will survive!
Application: Please send CV and covering letter detailing relevant experience to recruitment@summerhall.co.uk  cc'ing Christine@summerhall.co.uk
Closing date 11th November.
1st  round Interviews 18th November, 2nd round Interview 23rd November.
Early or immediate start preferred.
Details of Role
Payroll Duties
Recording, processing and inputting of all Payroll Information
Assisting with implementation of new software package Xero
Ensuring all starters and leavers and contract changes are dealt with correctly
Ensuring that PAYE/NIC are correctly deducted
Issuing tax forms (Payslips, P45/P60)
Dealing with Statutory Payments as required
Dealing with staff queries as they arise
Administering Pension enrolments and contributions
Administering DEA, Earning Arrestments, CSA deductions
Administering employee contributions to pension
Calculation of occupational sick pay and occupational maternity payments
Calculation of enhanced holiday pay element
Make salary and wage payments
Maintain up to date knowledge of HMRC requirements
Maintenance & administration of financial procedures
HR Duties
Maintain HR records
Work with General Manager to support HR activities to ensure Payroll records are accurate and up to date
Work with GM to issue and maintain accurate database of contracts
Liaise with staff to maintain employee contact details
Liaise with Forum of Private Business on employment matters arising
General
Pay and track supplier accounts
Negotiate with suppliers
Liaise with all departments regarding purchases and accounts
Support the finance director with reports upon request
Support the finance director with Personal Assistant duties upon request
Plan, organise and manage own workload to ensure your contribution to the company's monthly financial payroll process is achieved in a timely and accurate manner.
Identify payrolls that are outside normal processing expectations and review to ensure processing is achieved in the most cost-effective efficient manner.
Identifying errors and taking corrective action.
Identify and implement new systems and procedures to improve cost saving and parity across departments
Recognise items that require referral/special attention and report to Manager.
Adhere to and help maintain company policies, including Health and Safety and Quality Management.
Assist with general ad-hoc administration as and when required.
Supporting and sharing knowledge with colleagues to contribute to the effectiveness of the team.
Be responsible for collating and depositing large sums of cash
Maintain petty cash system and records for bank reconciliation
Experience Required
Experience of using a computerised payroll system
Basic understanding of payroll/tax rules and legislation
Basic understanding of HR procedures and employment law
Good communication skills
Proficient in using Microsoft Word and Outlook
Proficient in using Microsoft Excel
Excellent organisational skills
Ability to work to deadlines
Ability to prioritise competing demands
Ability to problem solve and be a self starter