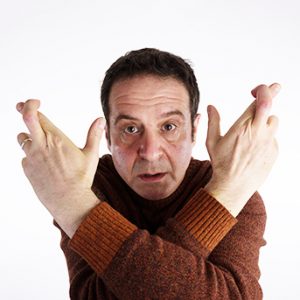 For many, the political edge of the Edinburgh Fringe is its main attraction, with the collective abilities of some of the most skilled and boundary-pushing artists in the world creating a map of responses to the world as we've come to know it. This year, somehow, the political work presented in Edinburgh feels more timely and essential than ever, and once again Summerhall's programme is at the forefront in terms of new visions of the world.
This year, Daniel Bye returns once more with Instructions for Border Crossing, a show about migration which solicits the audience's help and complicity in sneaking a twelve-year-old girl break through a hard border into her own country, while Matthew Zajac and Dogstar Theatre's The Sky is Safe tells of a meeting between a Syrian refugee and a Western man on the streets of Istanbul.
Fears about surveillance culture are excavated in Proto-Type Theater's A Machine They're Secretly Building, which plots a course from World War II intelligence to the chilling after-effects of the Snowden revelations, and Canadahub/Theater Conspiracy with Aurora Nova's Foreign Radical invites the audience to play a theatrical game in which they cybersurveil each other. The internet is no new subject, but the power we have given it over all our lives is only now coming into sharp focus, and Javeed Alipoor's one-man show The Believers Are But Brothers digs deep both into the crisis of masculinity and the rise of online radicalisation, while Malaprop's BlackCatfishMusketeer makes the internet a character onstage.
Once again we welcome back Belgium's Ontroerend Goed with £¥€$ (LIES), a show which invites its audience into the minds of the super-rich 1% who run the world, and activist, comedian and theatremaker Mark Thomas, whose A Show That Gambles On the Future dares us to imagine we might ever know what's going to happen next. Powder Keg's Morale is High (Since We Gave Up Hope) explores similar themes, taking a fictional punt on how the world will look in 2020.