Theatre for families is an important part of what we do here at Summerhall, with the venue itself a welcoming place to explore and to rest up in our spacious and accessible café during the Festival month (just remember to come in at the side of the building if you're bringing a buggy). This year, we're proud to present a range of shows which open new windows on the world for tiny – and not so tiny – minds.
A warm and welcoming show by solo performer Tessa Bide, A Strange New Space (recommended for ages 4+, but all welcome) speaks of a difficult subject in relatable terms, telling of the fantastical imaginary voyage of a young girl called Amira, a child refugee who just wants to go to space. The show contains elements of puppetry, as does ARM – Mireille & Mathieu (PG), a part of our Big in Belgium season which sees one of the country's oldest absurdist theatre companies bring a suitcase full of flea market toys to life.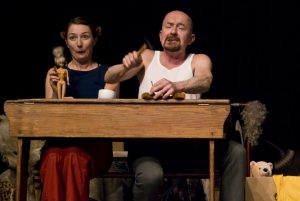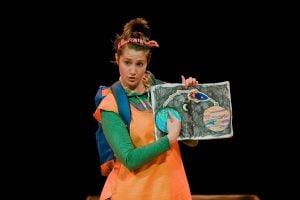 In the Paines Plough Roundabout, Theatr Clwyd and Orange Tree Theatre's How to Be a Kid (7+) makes a difficult situation relatable as 12-year-old Molly, who has been looking after her brother while her mother has been ill, learns how to become a child again. From the West Bank in Palestine, meanwhile, the Al-Harah company bring us Jihan's Smile (U), a story about the simplest and most important thing for any child who's stuck in a difficult and troubling situation – remembering how to smile. All of these shows and more bring stories which aren't just fun and relatable for children, but which open them up to the experiences of others across the globe.