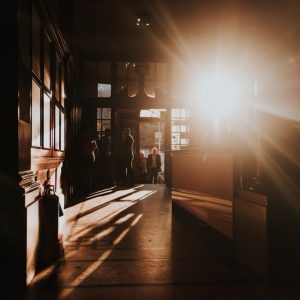 Supported by Creative Scotland, the programme comprises: two Labs, offering artists time, space and money to develop new work, two Scratch nights, offering artists the chance to try out an idea in front of an audience, and four Space development weeks, offering artists in-kind space to develop new work.
The successful applicants are:
Summerhall Lab
Greg Sinclair, Kate Temple, Ann Thallon with VOLCANO
Greg Sinclair is a musician and performance artist who makes work in collaboration with children and others. Kate Temple is a visual artist and theatre designer whose practice incorporates installation, sculpture, drawing, video, writing and performance. Ann Thallon has a lifelong interest in performance and is determined that her severe hearing loss will not bar her from continuing access and participation. While working together as part of Artlink's 'Let Loose' project, Greg and Kate asked Ann to respond to the written instruction 'be a volcano'. During the Lab they will develop ideas for a performance based on her explosive response, which will also be an anthem to Edinburgh, Scotland's volcanic heart.
The Summerhall Lab offers artists time, space and money to develop new work. The VOLCANO team will work at Summerhall from 11-15 December 2017, with a sharing of work in progress to an invited audience at the end of the week.
Summerhall Space
C&O Dance – Duvet Day
C&O emerged in 2015 as a collaborative dance practice between Claire Pritchard and Olga Kay. Their work is inspired and informed by the landscape of mental health. They are using the Summerhall Space week to develop and rehearse Duvet Day: a dance theatre piece which portrays an intimate struggle with depression. Duvet Day also has two performances at Summerhall as part of the Scottish Mental Health Arts Festival on Sat 28 and Sun 29 October: Duvet Day tickets
Bridie Gane – One Hit Wonder
Bridie Gane is a British choreographer and performer based in Glasgow. After completing her training at The Northern School of Contemporary Dance in 2012, Bridie moved to Berlin to pursue her interest in choreography. Whilst in Germany her first solo choreography, 'BIM BAM BUM' (2013), toured successfully across the country and internationally, winning the Audience Prize and the title of 'The Best German Dance Solo' at the Euro Scene Leipzig's Competition, and the First Prize and Audience Prize at the 3.2.1 Dance! Competition at Krakow Dance Theatre. Bridie will be spending her week at Summerhall working on One Hit Wonder, a work that delves into the history of women in entertainment, focusing on Golden Age Hollywood, obscure figures of 50s rock and roll and the figure of the female vaudevillian. She'll be inviting special guests, including dancers from PRIME, Scotland's first semi-professional dance company for the over 60s, to work with her in the space.
Jessica Innes – Behind the Screen
Jessica Innes is a recent graduate from the Diploma in Physical Theatre course at Summerhall, and previously trained at the Royal Conservatoire of Scotland. She has presented work at the Hidden Door Festival and at Manipulate. She creates visual physical theatre which is socially engaged. She is using her Summerhall Space week to work on Behind the Screen, an exploration of the effects of social media on teenagers using shadow theatre, projection and live action. An extract of Behind the Screen will be shown as part of Snapshots at the Manipulate Festival under the name Social Butterly. The sharing is free but ticketed: 6pm on 3rd February, at the Traverse Theatre. www.jessicainnes.co.uk
The next round of Space and Lab opportunities, along with the Scratch nights, will take place in Spring 2018, with a call for proposals in November 2017.
Summerhall Performance Programme