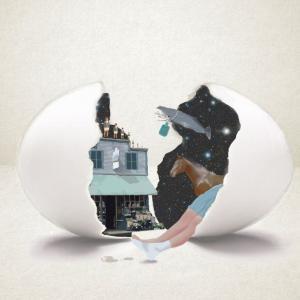 Radio Summerhall bring a new series of guerrilla radio plays over the next few weeks under the title 'Voices In Your Head', recorded up close at this year's Fringe Festival.
This week's play is 'The Egg Is a Lonely Hunter', produced by Lisa Richards and written and performed by Hannah Mamalis – a dark, comedic odyssey about beached whales, black holes and the redeeming power of eggs. "Funny and written with linguistic verve" – NoMoreWorkhorse
Listen for yourself below!
Based at Edinburgh's most important Arts Complex, Radio Summerhall is a platform for anyone who needs an outlet to express themselves creatively.
Their ethos is that a cultural community will grow best when fuelled by the voluntary co-operation of individuals, without the restriction of censorship.