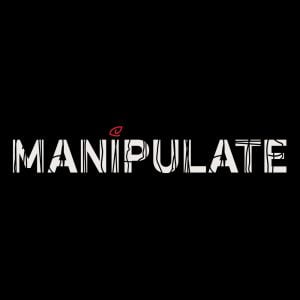 www.manipulatefestival.org / @manipulatefest / #manipulate2020 / #manipulatefest
Puppet Animation Scotland presents the 2020 edition of manipulate, its innovative festival of international, award-winning visual theatre, puppetry and animated film. This event is set to be the biggest yet, with leading theatre artists and filmmakers from Australia, Canada, England, France, Germany, Russia, Slovakia, Slovenia, Switzerland and the USA presenting 28 animated films, 27 productions, 10 works in progress, 6 cabaret pieces, 3 workshops, and 1 industry-focused event.
Expect a cauldron of ideas and creativity over the course of the nine-day festival in the Scottish capital, including new work from Magnetic North's ROUGH MIX in collab. with Canada's Festival de Casteliers, Lutkovno Gledališče Ljubljana, AïE AïE AïE, Centre Dramatique National D'Alsace and Improbable Dolls. This wealth of international work sits alongside premieres of new Scottish visual theatre in a programme featuring more home-grown work than ever, with performance from Oceanallover, Tortoise In A Nutshell, Two Destination Language, Jordan & Skinner and Third Thread. Theatre, events, workshops, cabaret, film and screenings take place in Summerhall's many versatile spaces and at The Studio at the Festival Theatre – only an eight-minute walk up the road.
Simon Hart, Puppet Animation Scotland Director said:
"We're pleased to be working with venue partners Summerhall and The Studio in Edinburgh, alongside the Norwich Puppet Theatre, to present manipulate 2020. We value greatly and celebrate the role the Traverse Theatre has played in manipulate's on-going success and sustainability, especially in the early years of our festival's evolution.
"The growth of Scottish companies presenting world-class work at the festival has really made programming our 13th festival incredibly special for the whole team, and we look forward to another exciting, stimulating and thought-provoking celebration of the very best of Scottish and international visual theatre, puppetry and animated film."
The festival opens on 31 January with two Scottish companies – multi award-winners Jordan & Skinner present 'A Brief History of the Fragile Male Ego' fresh from its audience-stirring Fringe 2019 run and Delighters, Scotland's leading home-grown circus cabaret night, present a special edition for manipulate, 'Cirqulation: Other Worlds' showcasing new acts by established and emerging artists. 2020's 'Rough Mix' residency presented by Magnetic North, this year with the Festival de Casteliers (Canada) and Puppet Animation Scotland, hosts a sharing on the same evening having used the residency to kick start a new collaboration between a Scottish and a Quebec puppeteer. Previous Rough Mix residencies have produced a wide range of work including Magnetic North's 'Walden' and Catherine Wheel's 'Whirlygig'
On Saturday 1 February between 2pm and 10pm, manipulate presents a huge array of work in every Summerhall performance space, with tickets from only £4. Led by the expanded 'Rising Voices' strand which features complete short-form pieces while also showcasing intriguing work in the final stages of creative development, including work by Temporary Commons' 'Temple of the Tattie'; two works-in-progress from the recipients of Scotland's largest street art festival Surge's 2019 Bursaries; Faux Theatre Collective return to manipulate with 'Obvious Unrest'; leading Scottish young people's theatre group Third Thread's 'Story of Now'; Fronteiras Theatre Lab's work-in-progress of its new show 'Canto X'; Connor Bryson + Craig McCulloch and Jamie Rea, graduates of the RCS Performance in BSL and English Course, present 'Blackout' and 'Verge is Burning; and Nunah Theatre present 'Remember me?' a musing on the unreliability of memory. This is your first chance to see the smash hits of tomorrow's visual theatre world, ahead of the crowd, for a fraction of the cost.
Summerhall's Demonstration Room will host a double bill from one of France's most respected and successful visual theatre companies, AÏE AÏE AÏE. 'Ma Biche et Mon Lapin' is a charming table-top puppetry duet about the misadventures and misunderstandings of love and life. Then, join a treasure hunt with the 'man of tomorrow' in 'Ersatz'; somewhere between the lightest humour and most deranged farce – welcome to a world in which the essence of Jacques Tati and Black Mirror loom large.
2020 is the third year the festival presents cinema shorts that fall clearly in the box marked visual, including, Edinburgh Short Film Festival's 'Animated Highlights: 2019'; Festival Stop Motian Montréal – the world's first festival devoted exclusively to stop frame animation – with 'A Taste of Quebec'; and leading UK award-winning animator Emma Calder will introduce 'Pearly Oyster Productions: A Retrospective', followed by a Q&A.
In the evening, Scottish-based choreographer and performer Katie Armstrong presents 'Sketches'. Before this performance, each vignette can also be experienced in separate, outdoor pop-up spaces across central Edinburgh.
Closing the first festival Saturday, we are delighted to host one of Scotland's leading visual theatre ensembles, Oceanallover returning to manipulate with the premiere of its new promenade piece 'Transfigured'.
Opening manipulate's week of events at The Studio, we present 'After Chekov', created by the French/Russian company Samolœt. This production, a beautifully delicate evocation the many themes and moods of Chekov's plays, has been acclaimed at leading festivals throughout Europe (3 – 4 Feb / The Studio). Nataly Lebouleux's company Improbable Dolls presents 'Mina' on Monday 3 Feb at Summerhall. Using innovative cross-artform language and styles, this piece explores the controversial issues of conversion therapy and gay exorcisms, practices still used all too commonly across the world today. Making her first appearance at manipulate, Zinnia Oberski, a Scottish-based performer, creator and wild circus artist, presents 'Dreams Of The Small Gods' (4 Feb / Summerhall). Paper Doll Militia return with new production 'A Wire Apart', fusing our obsessions with technology and how we communicate in
their usual theatre-cum-circus hybrid style. (5 – 6 Feb / The Studio)
Celebrating its 10th anniversary in 2020, Edinburgh's own Tortoise in a Nutshell presents its newest production 'Ragnarok' (7 – 8 Feb / The Studio), an international co-production with Figurteateret i Nordland (Norway), and in association with the MacRobert Arts Centre, Stirling. Since giving their first ever performance at a Puppet Animation Scotland event in 2010, Tortoise in a Nutshell has gone on to tour internationally with their critically acclaimed body of work almost without stopping. They now take on Nordic mythology, the climate crisis and the end of the world in its biggest production to date. Lutkovno Gledališče Ljubljana and Centre Dramatique National D'Alsace present 'Open The Owl' (7 – 8 / Summerhall), a Slovenian version of the cautionary Faust legend in a new immersive style. Scottish-based company Two Destination Language premieres its new production FAULT LINES at Summerhall (5 – 6), a new large-scale technology driven show about the constricting roles and identities contemporary society places on women, a caustic fashion show on the fracture between feminism and fabric.
In addition to programming dynamic, inspiring work from around the world for our large and enthusiastic audiences, manipulate also empowers Scottish-based performers to develop compelling puppetry, visual and physical theatre, nurturing their initial creative ideas through our Snapshots: Artists@Work programme. In 2020 join Tortoise in a Nutshell and Collectif AïE AïE AïE as they work together for the first time outside of Paris, and leading Scottish-based company Visible Fictions present 'Up', looking into the odds, 29.4 million to one, and then the reality of perishing in a commercial plane accident.
New to manipulate, each evening through the week the festival hosts the new, free ticketed, festival café-cabaret in Summerhall. Each evening from 7.45pm the informal cabaret will be presented by some of Scotland's leading physical and visual theatre makers, featuring Sita Pieraccini, Ruxy Cantir, Lucy McGreal, Long Green Jaws, L.A.R.D.S. and Two Detectives. There will also be late night music of Friday, programmed in partnership with Summerhall's in-house music programme, Nothing Ever Happens Here… Watch a festival premiere at The Studio and return to Summerhall to discuss the work – or just sink into a seat for the cabaret.
Two headline workshops taking place over the opening weekend are Nataly Lebouleux (Improbable Dolls) & Kieran Sheehan's workshop 'Metamorphosis: The Animated Body', which explores the relationships between the animated film image and the performing artist. Leading Scottish-based puppeteer Gavin Glover returns to manipulate to facilitate 'Nasty Puppets', a physically intense but fun workshop for participants who want to discover the darker side of contemporary puppetry performance.
Puppet Animation Scotland is dedicated to championing and enhancing our Scottish-based puppetry, visual and physical theatre communities through ongoing art form development and technical training. With leading practitioner Tashi Gore, we host 'Critical Response Process: A Primer', a workshop on how to engage critically and collectively with budding work. For more info on how to unwrap the Critical Response Process (CRP) head to our programme online and in print around Edinburgh from 24 November.
See all the shows coming to Summerhall at this link.