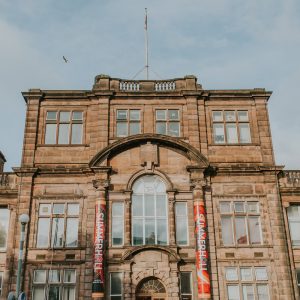 Last updated: 26 April 2021, 13:30
The Royal Dick's Courtyard Bar is now open for you to enjoy a pint, coffee, or some pub food in a socially-distanced, sanitised, sunny setting!
Online reservations are now live. Please click here for more information and bookings.
The rest of Summerhall remains closed at this time, except to:
Residents & their clients
Summerhall security staff
Deliveries
Please keep an eye on our social media pages for further updates.
On Wednesday 24th March 2021, to mark one year and one day since lockdown began, Summerhall's General Manager Rowan Campbell issued a statement updating our supporters, audiences, artists and residents on Summerhall's current position and plans for the future.
Many events due to take place over the coming months have been postponed or cancelled. We are doing everything we can to inform customers of any changes to our programme as quickly as possible, and we greatly appreciate your patience during this time.
Our priority at all times is the health and safety of our customers, staff, residents and clients. We would like to thank all our customers and visitors for their patience and understanding during these unprecedented circumstances.