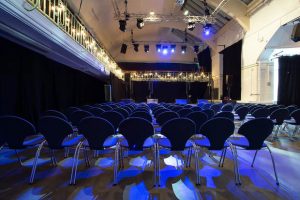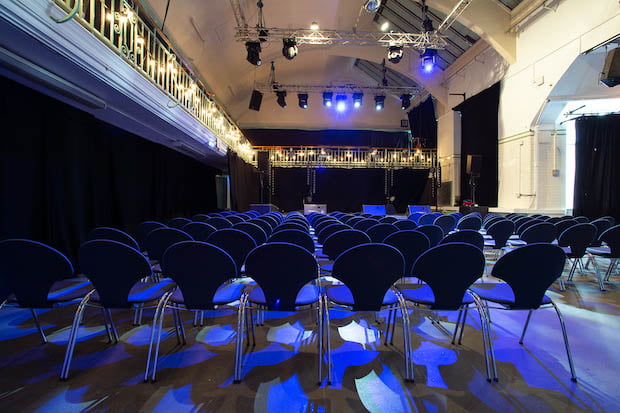 Job Title: Duty Manager
Salary: £12 per hour
Contract type: Full time, permanent
Working hours: 30 hours per week
Start date: Wednesday 1st June 2022
Location: Summerhall Management Ltd. 1 Summerhall, Edinburgh, EH9 1PL
Closing Date: Sunday 29th April 2022 at 5pm.
What is Summerhall?
Summerhall is a world renowned multi-disciplinary arts venue. Summerhall – "One of the world's great arts venues." (Mark Cousins, The Guardian 2014) – is a venue for diverse programmes of visual and performing arts. It is a place for all kinds of events, parties, workshops, festivals, weddings and meetings. It is home to a varied community of creative artists and businesses, including a pub, café, brewery and distillery.
Summerhall has fast become a key arts organisation in Edinburgh, at festival time and throughout the year. Its Edinburgh Festival Fringe programmes have "rewired the Fringe" (The Stage), winning multiple Fringe First and Total Theatre awards, and bringing leading theatre- makers to the Fringe.
What are we looking for?
Our Duty Managers are at the centre of our venue experience, leading our incredible team of front of house and event staff to exceed the expectations of all our customers.

The charismatic and welcoming face of the company, you'll offer the highest standards of customer service and care.
As this is a hybrid role, you will be one of a team of Duty Managers actively involved in ensuring that we are offering the highest levels of service to our customers.

You will also be instrumental in driving the front of house income on a per show basis
to reach the expected venue and team potential, making sure the staff are correctly equipped, informed and prepared for their work.

Full of variety, this role is both fun and challenging. You'll take responsibility for a range of tasks as part of a friendly, passionate and ambitious team, working in our unique venue with an ever changing programme of events.

This role will involve daytime, evenings and weekends shifts.
To find out more information about the role, and how to apply, please view our job pack here.