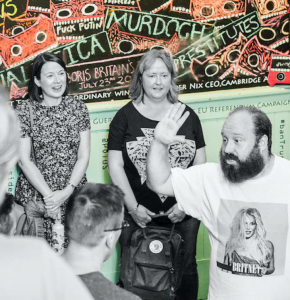 We are looking for four Fringe 22 Communications Assistants who will join us early July for a period of two months to help us build our Fringe campaign for 2022.
Our Fringe programme for 2022 will see 105 shows while we will still have over 140 working residents, conducting their day-to-day businesses..
This is an excellent entry position in cultural marketing and you will work across four different delivery areas as part of our Campaign.
Digital promotion
Marketing
Press PR
Audience Development
You will report to one of three team leaders.
This role will involve daytime, evenings and weekends shifts, so full flexibility is required.
All staff will receive a staff pass, which grants first-come first-served access to shows which are not sold out, and discounted food and drink on some products in Summerhall café & bars.
How to apply
To apply please send a covering letter of no more than 2 pages:
(1) Your name and where you are from.
(2) Details of your experience and why you think you would be right for the role.
And answer this question in your covering letter
(3) To stand out in a busy festival programme, Fringe shows need to….
Closing date 16.06.22
Interviews 23.06.22