Acrostudio: Acrobatics Workshop with Tim Lenkiewicz
Acrostudio: Acrobatics Workshop with Tim Lenkiewicz
Artistic Director of Square Peg Contemporary Circus
Sat 18 Aug 2012
- Mon 20 Aug 2012
9.00
(90 mins)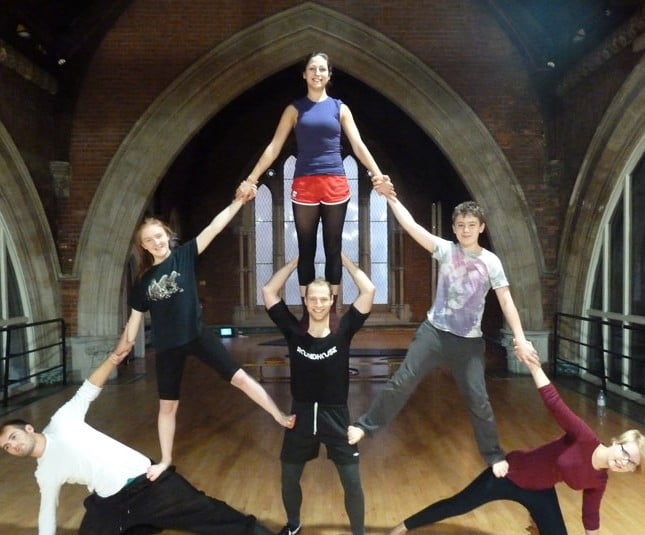 Theatre workshops and masterclasses require minimum participants to operate. 24 hours notice will be given of a cancellation of a class and full refunds will be available.
_ Price: £50.00 for all 3 days
_ Venue: Main Hall
This workshop is offered to professionals. Tim's teaching experience is extensive, he has taught on the degree and youth programmes at Circus Space, and spent a year as head Equilibristics (balancing disciplines) teacher at Chapito, the Portuguese National Circus School in Lisbon. Between 2007 and 2010, he taught all the circus skills classes at the Roundhouse in London, and now, as well as directing and producing their shows, he continues to coach Square Peg in all their acrobatics.
To book you may either call the box office or email anu@summerhall.co.uk