(Postponed) All Work Together: Eugene Kelly, Rick Redbeard + Faith Eliott
(Postponed) All Work Together: Eugene Kelly, Rick Redbeard + Faith Eliott
19:00 - 22:00
(3h)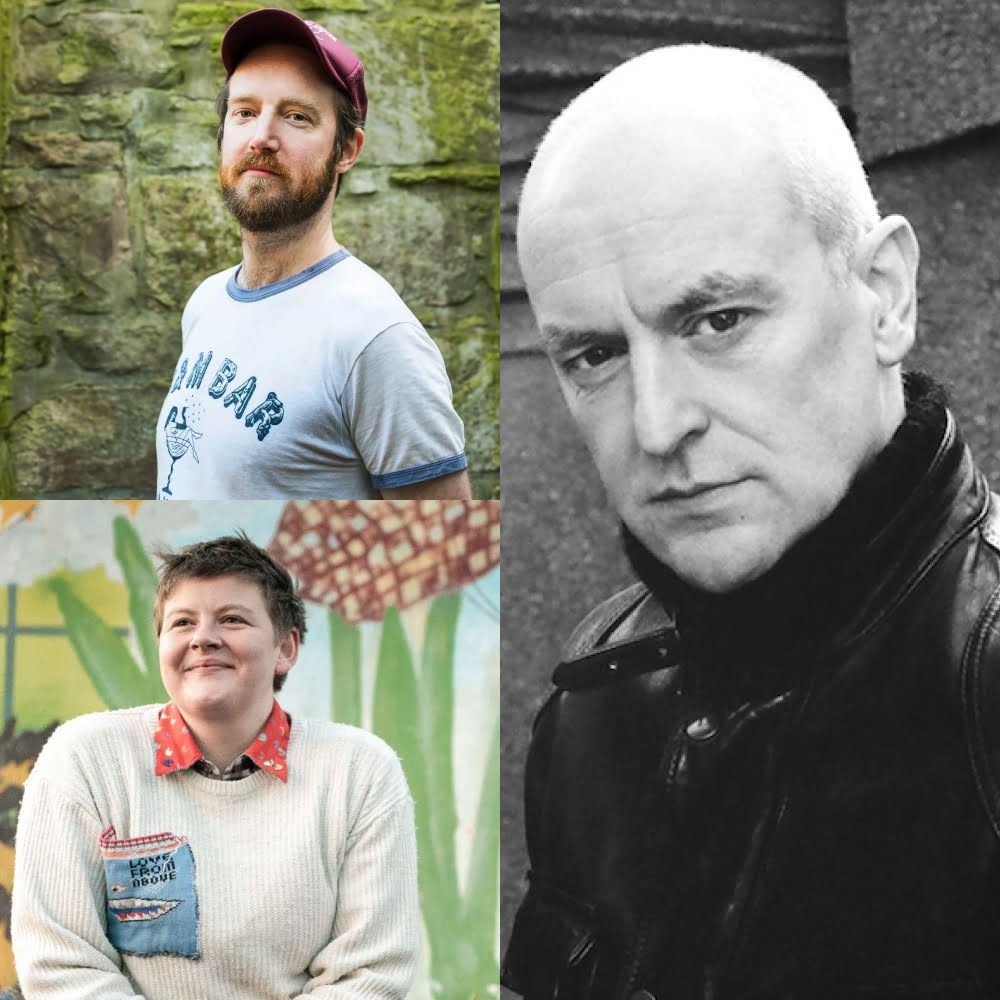 Rick Redbeard photo credit: Jannica Honey
THIS EVENT HAS BEEN POSTPONED - A NEW DATE WILL BE CONFIRMED ASAP.
_ Price: £14
_ Age Group: 16+ (under 18s accompanied)
_ Venue: The Dissection Room
All Work Together is Summerhall's new series of Songwriters circles, highlighting some of the best of Scottish music's established and up and coming songwriting talents.
All artist will perform onstage together, taking turns to highlight the stylistic ticks and rhythms that make each such a unique presence in Scotland's musical landscape. An unmissable series of nights.
The first All Work Together event features Eugene Kelly, Rick Redbeard and Faith Eliott.
Artists
Eugene Kelly is a Glasgow born musician/songwriter who began writing and recording music in 1987 with The Vaselines.
The Vaselines released two singles and one LP on Edinburgh label 53rd & 3rd and remained in obscurity until Seattle band Nirvana recorded three of their songs. The Vaselines song Jesus Doesn't Want Me For A Sunbeam was included on Nirvana's MTV Unplugged LP.
The Vaselines 1980s career was brief and ended with the band splitting up the week their debut album Dum Dum was released in 1989.
Eugene continued to record and tour throughout the 1990s with new band eugenius releasing LP's Oomalama and Mary Queen Of Scots on Atlantic Records, before reforming The Vaselines in 2008.
Eugene has toured as a member of The Pastels and BMX Bandits and collaborated with members of Snow Patrol in The Reindeer Section and with members of Teenage Fanclub in Astro Chimp.
Rick Redbeard is the folkish solo project of Scottish musician and songwriter Rick Anthony, best known as the lead singer from Glasgow's celebrated The Phantom Band.
He has released 2 acclaimed albums under the Rick Redbeard moniker- 2013's No Selfish Heart and 2016's Awake Unto. With lyrics inspired by his childhood growing up in the Aberdeenshire countryside, Anthony's solo work explores traditional folk music themes like love, death, and the passing of time.
Faith Eliott (who uses the pronouns they & them) is a songwriter and visual artist currently based in Glasgow. They grew up in Minneapolis and relocated with their family to Scotland aged 13.
Faith's debut LP Impossible Bodies was released on April 19th, 2019. It came out via OK Pal Records, a label which Eliott formed in cahoots with fellow song-writer Hailey Beavis in late 2018.
The record was in part inspired by Faith's interest in medieval bestiaries, which are illustrated compendiums of animals. Each entry in a bestiary depicts an animal and is accompanied by a meaning or a lesson that it symbolises. Impossible Bodies is based on the same framework, with each song represented by a different creature. These stories are set to an atmospheric mix of finger-picking guitar, strings, electric guitar and percussion. Sometimes swirling and aquatic, sometimes doomy, and sometimes more patently 'folk'.
'Impossible Bodies' has been received to critical acclaim and broadcast on BBC Radio 3, 4, and 6Music.