(POSTPONED) All Work Together: Hamish Hawk, Emily Scott, Adam Holmes
(POSTPONED) All Work Together: Hamish Hawk, Emily Scott, Adam Holmes
19:00 - 22:00
(3h)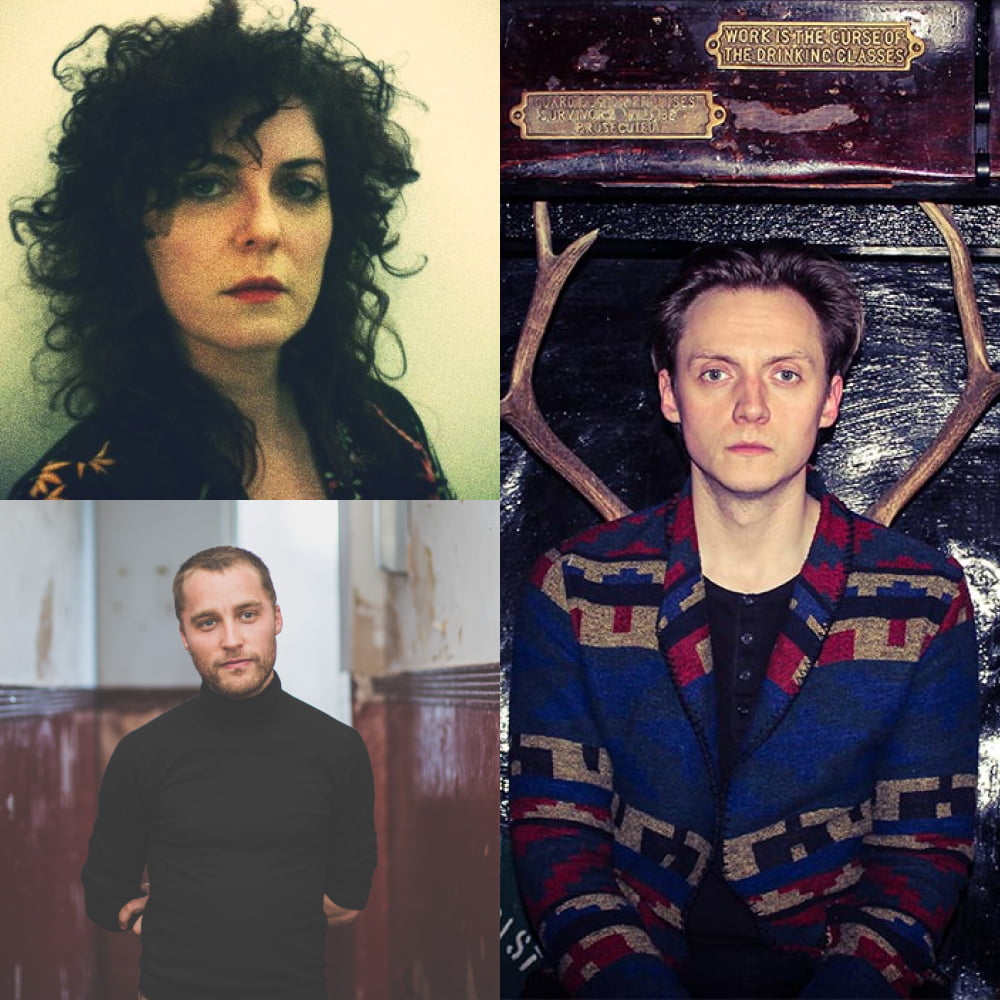 This event has been postponed - a new date will be confirmed ASAP.
_ Price: £14
_ Age Group: 16+ (under 18s accompanied)
_ Venue: The Dissection Room
All Work Together is Summerhall's new series of Songwriters circles, highlighting some of the best of Scottish music's established and up and coming songwriting talents.
All artist will perform onstage together, taking turns to highlight the stylistic ticks and rhythms that make each such a unique presence in Scotland's musical landscape. An unmissable series of nights.
The first All Work Together event features Hamish Hawk, Emily Scott and Adam Holmes.
A charismatic figure at the forefront of Scottish indie-pop, Hamish Hawk is an Edinburgh-based songwriter and frontman of the New Outfit. Deft lyricism, irresistible melodies, and an emotional range that sets him apart from his contemporaries, Hawk shapeshifts effortlessly from pop songster to lilting crooner; from masterful storyteller to wild-eyed lunatic and back again, often within the confines of a single song.
Emily Scott is a singer-songwriter and double bassist based in Glasgow. She writes odd-ball compositions and makes other people play them. These days she can be spotted working with chamber-pop outfit the Fell Down trio: Kate Miguda (violin), Rik Evans (viola) and Pete Harvey (cello).
Emily teaches in the Sistema Scotland programme, and has played double bass for various artists including Marry Waterson and Oliver Knight, Rob St John and Benni Hemm Hemm. She spends a bit of time tinkering at composition in a cupboard.
Adam Holmes, who now at the age of twenty-one has been a Celtic Connections Young Traditional Musician finalist, BBC Radio 2 Folk Award nominee and Scottish Traditional Music Award winner.
With his band The Embers he combines the songwriting influences of artists such as John Martyn, Bon Iver, James Taylor and Townes Van Zandt with the rhythm and blues, country and folk music textures of The Band, Neil Young and Ryan Adams and The Cardinals to play his own unique brand of Americana, with a hint of Scotland.