ALthattheatre: The Actor's Self-Creation – Cancelled
ALthattheatre: The Actor's Self-Creation – Cancelled
World Theatre Training Institute AKT-ZENT/ITI
12:00 - 18:00
(6h)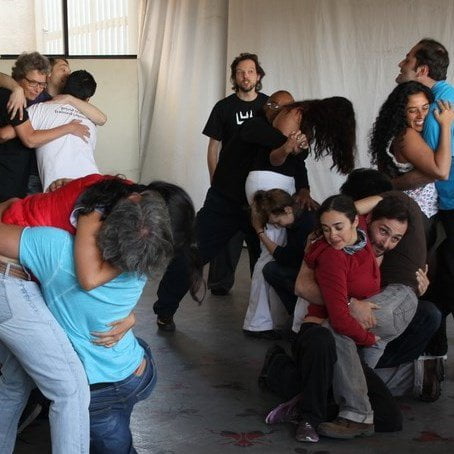 Reserve a ticket by filling in the contact form at the book tickets link (book before 1st November for earlybird price). Please bring comfortable clothes and shoes for the practical work.
_ Price: £44
/ £33 (earlybird)
_ Age Group: 18+
_ Venue: Old Lab
Meeting two teachers in dialogue: Christine Schmalor (GER) and Riccardo Palmieri (IT). A one-day introduction to ALthattheatre. The innovative training concept proposes a specific format to stimulate a change of mindset which opens the capacities to become an independent creator of "Your theatre". It follows a so-called spherical approach to the themes like a stage presence, personality and ensemble, energy, the composition of the role etc. This practical workshop will give a sense of understanding how to change from logic, systematic thinking to spherical thinking, and how to begin an individual practice to the concept of the "entire theatre". It is a unique opportunity for experienced and early-career artists with an interest in artistic development.
ALthattheatre was created by the internationally acclaimed theatre director and the actor`s coach Dr Jurij Alschitz. With an international team of teachers, Dr Alschitz introduces "Quantum Pedagogy". It is a pedagogical concept, based on an impulse training. ALthattheatre proposes a highly concentrated education of only three months. 40 days online and 40 days as a residential retreat. The world premiere of the full programme will start in spring 2020.