An Evening of Audio Stories, Short Documentaries and Sonic Ephemera
An Evening of Audio Stories, Short Documentaries and Sonic Ephemera
Badger Sounds
20:00 - 21:00
(1 hour)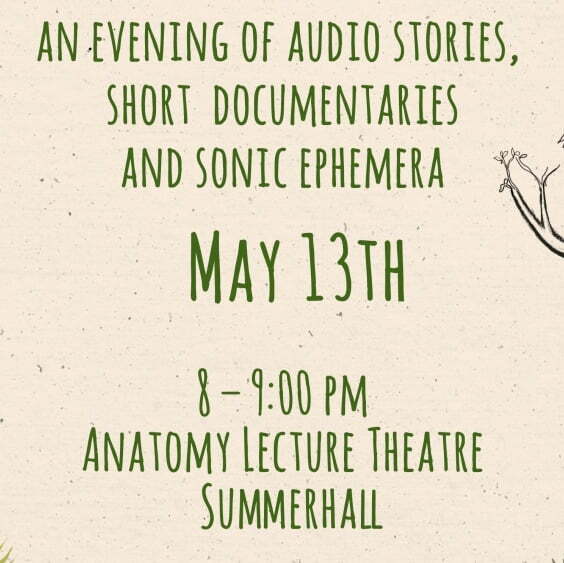 _ Price: Free, ticketed.
_ Age Group: PG
_ Venue: Anatomy Lecture Theatre
THE FIRST IN A SERIES OF LISTENING EVENTS CELEBRATING ENGAGING RADIO, PODCASTING AND SOUNDS WORKS FROM AROUND THE GLOBE.
Need time away from your screen? On Friday May 13th (at 8:00 pm) in Summerhall's atmospheric Anatomy Lecture Theatre, Brock Lueck from Badger Sounds will be presenting a hand picked selection of audio stories and aural ear candy guaranteed to make you reconsider your listening habits.
This will be the first in a series of unique events championing the resurgence of audio documentaries and podcasting in it's many forms. At a time when our perceptions of America are 'all things Trump,' this night will concentrate on works from across the pond that are subtle, powerful and thought provoking. Badger Sounds founder Brock Lueck said; 'Edinburgh is a city rich in culture and creativity, but has not really embraced the exciting things that are happening in radio and podcasting right now. We hope this series can be begin to change that.'
The event is free but ticketed, please email Brock at brocklueck@yahoo.com to book tickets.