ANATOMY #10: THE FROST KID GANG GO TO DESOLATIONLAND
ANATOMY #10: THE FROST KID GANG GO TO DESOLATIONLAND
20:00-23:00
(120 minutes)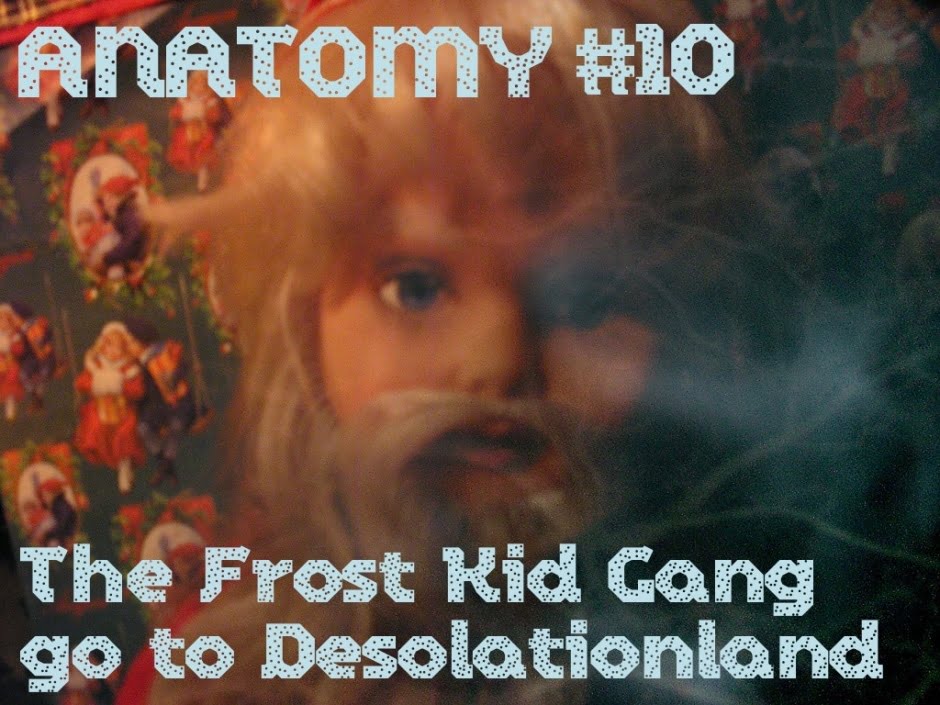 Warning: Strobes, nudity, loud noises
_ Price: £6
/ £6
_ Age Group: 18+
_ Venue: Anatomy Lecture Theatre
Jaim was desperately trying to get the music box working again. "What does it say?" he asked, exasperated.
The bas-relief Heph was studying through cracked, soiled spectacles showed Santa Goose's return, but this time there were only 6 elves with him and… oh no, it can't be! Jaim couldn't see this; not now, not after all they'd come through.
"It's hard to tell! Part of the wall's fallen away."
Suddenly, the music box whirred into action, crankily playing a discordant, lopsided jaunt, and the room began to move.
Who are the Frost Kid Gang? What will happen to them in Desolationland?? Will TV-Christmas be, for once, saved??? Come help us find out in our annual Crimboween special.
ANATOMY is a live art variety show and can feature anything from chainsaw burlesque to found theatre, political punk spit to ballet, electro-acoustic destruct-o-bots to meditative ohm.