Anatomy #14: 2016, Nuke It from Orbit
Anatomy #14: 2016, Nuke It from Orbit
20:00 - 22:30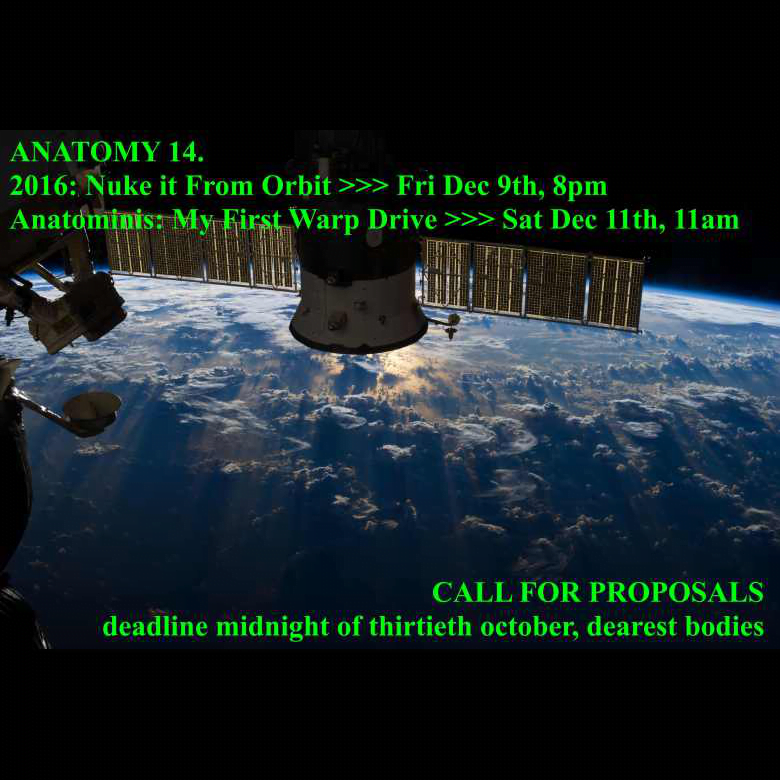 _ Price: £7
_ Age Group: 16+
_ Venue: Anatomy Lecture Theatre
Tickets
Dropships descend through the lacerated skies to strap explosives around the planet, its surface scorched by riots and pitted with celebrity graves. Pan-dimensional demolition experts gather to witness this, the solar system's first scheduled temporal destruction. There are good years, there are bad years, there are years which leave us no alternative but to nuke them from orbit, because it's the only way to be sure….
ANATOMY is a quarterly live art cabaret that crosses mediums and disciplines with a cheeky and playful attitude.
Full line-up will be announced at www.anatomyarts.co.uk.