Annecy Animation (PG) – film screening
Annecy Animation (PG) – film screening
continuous shows from 12:00 - 16:30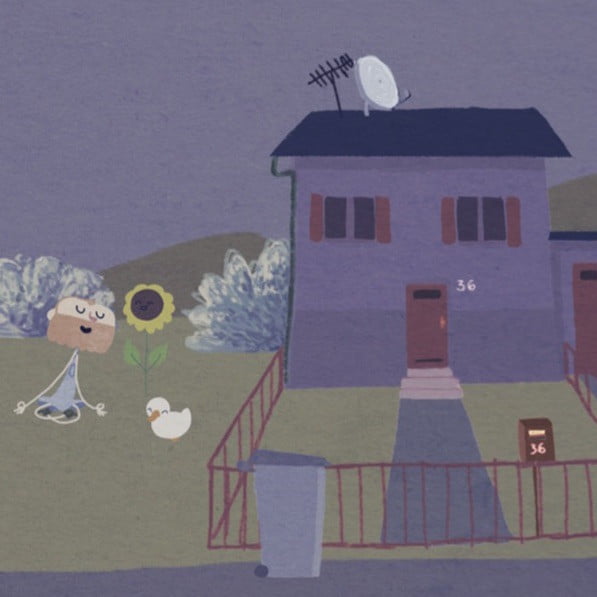 UNRESERVED SEATING. PLEASE CONTACT VENUE WITH ANY ACCESS REQUIREMENTS.
_ Price: £2 on the door
_ Age Group: PG (under 18s accompanied)
_ Venue: Red Lecture Theatre
Drop-in screenings for all ages from 12 noon to 16.30 add to the fun of Summerhall Christmas Market. 
The programmes comprises a selection of animation titles from the Annecy Animation Festival/Festival International du film d'Animation d'Annecy.
Featuring:
Plato by Léonard Cohen; Le Jardin enchanté by Viviane Karpp; Premier automne by Aude Danset de Carvalho and Carlos de Carvalho; 5 mètres 80 by Nicolas Devaux; La Grosse bête by Pierre-Luc Granjon; Ascension by Thomas Bourdis, Caroline Domergue, Martin de Coudenhove, Colin Laubry; La Petite casserole d'Anatole by Eric Montchaud; La Mouffle by Clémentine Robach; Tigres à la queue leu leu by Benoît Chieu; Captain 3D by Victor Haegelin.
All French with English subtitles.
About CinéFile
Originally launched under the brand banner of CinéFrance, CinéFile has broadened its scope from a purely French accent to encompass challenging cinema from around the globe. The company, based in Scotland but working around the UK and Ireland , has had the valuable experience of releasing widely different titles ranging from classic thriller, costume drama, youthful escapism, family comedy, to documentary and short films.