Aristophanes' The Birds
Edinburgh University Classics Society
Thu 14 Nov 2013
- Sat 16 Nov 2013
19.30 - 21.00, Matinee on 16th 14.30 - 16.00
(1.5 hours)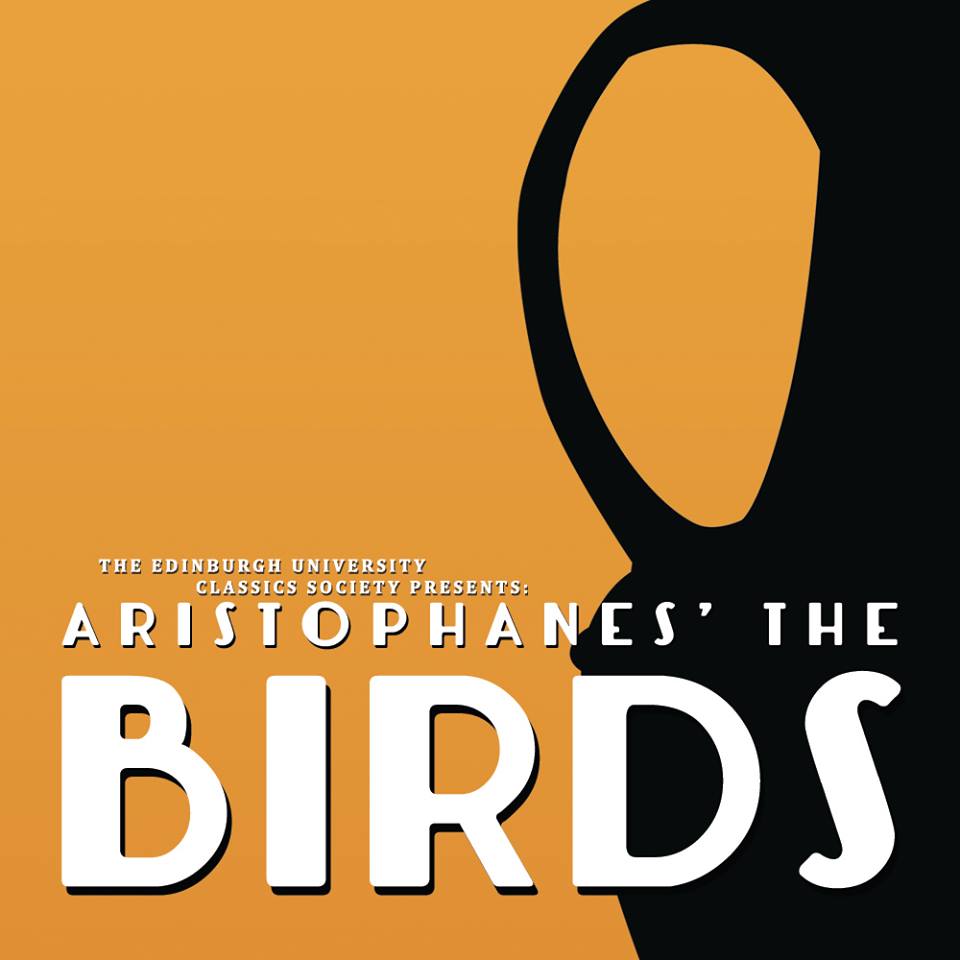 £4.50 tickets for Edinburgh University Classics Society members.
_ Price: £8.00
/ £6.00
_ Age Group: 16+
_ Venue: Demonstration Room
Tickets
Fleeing from bureaucratic, grey-suited Athens, dapper and cunning Pisthetaerus and his sidekick Euelpides travel to the court of Tereus, the Prince of the Birds, in the hope of finding a better life there. All is not quite as they expected however: the court is a cabaret, its courtiers dancers and fish-netted flappers, and the Prince is prepared to go to any lengths to seek revenge upon the gods of Olympus for a punishment inflicted upon him long ago. Drawn in by the thrill and drama of the cabaret court, Pisthetaerus and Euelpides soon find themselves caught in the midst of a struggle between mankind, Olympus and the birds. With Athenians knocking at the door and the gods threatening war, will they make it out alive…?
This new production sees Aristophanes' The Birds updated and transformed by the Edinburgh University Classics Society into an evening of feathers, flappers and fun with an original script and live music.