Back In My Day….
Physical Theatre Scotland in association with Fife College
Fri 16 Jun 2017
- Sat 17 Jun 2017
3pm & 7pm
(1h30m)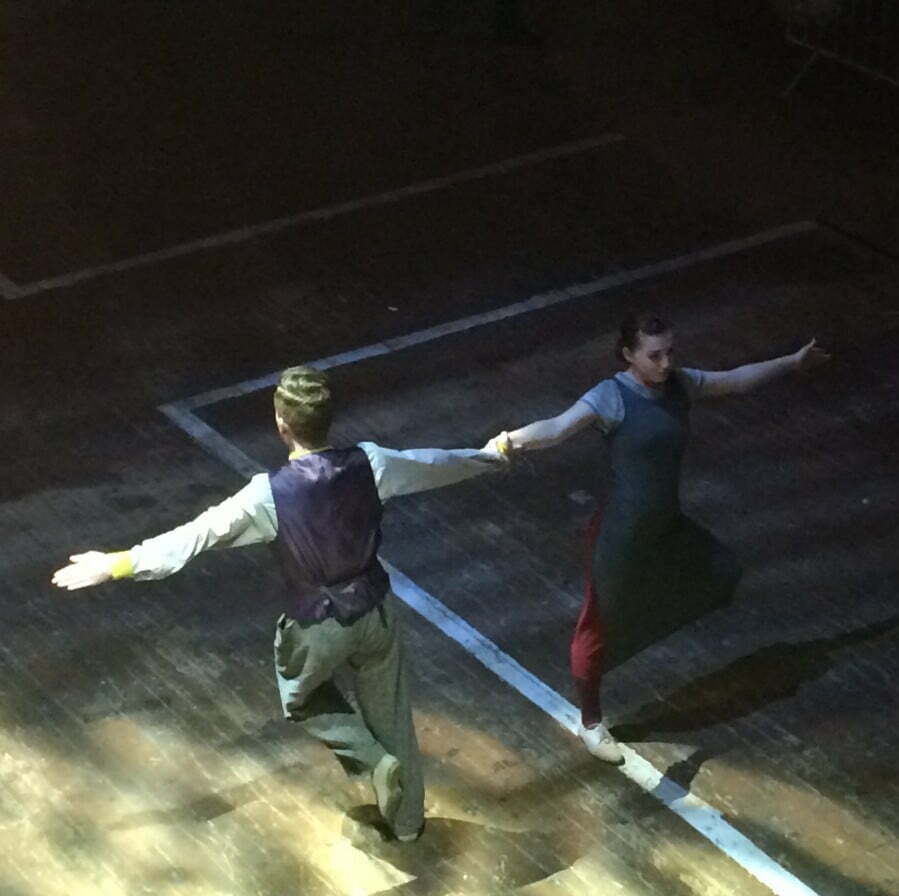 Sexual references and adult humour
_ Price: £5
/ £3
_ Age Group: 15+
_ Venue: Red Lecture Theatre
Tickets
In a care home for the elderly, memories distort. The stories of the past mingle with an imagined future, the side effects of medication manipulates reality, whilst daydreams, nightmares and TV images add to the confusion.
A wide range of theatrical vignettes presented by the Diploma in Physical Theatre Practice will take you on a journey of lifetimes.
Director Jusztina Hermann is an Edinburgh based performance artist and director. In her work she combines the diversity of performing arts such as dance, physical theatre, circus, puppetry, visuals, music and clowning. She has been directing and mentoring performances internationally since 2002 as well as devising her own work with her Scotland based company Delighters Theatre.
As a mentor/ director she worked with companies such as Festa Del Fuoco Ensemble (I), CircusTheatre Production (H), Firebirds (H), Circonnection, ENCI, and co-created group devised work with Iron Oxide, LUXe, Rowanbank and Jabuti Theatre.
As past graduate of the Diploma in Physical Theatre Practice Course (2010) she is honoured and excited to be working on this year's showcase.