Caesarian Section – Essays on Suicide
Caesarian Section – Essays on Suicide
Teatr Zar
Thu 09 Aug 2012
- Mon 20 Aug 2012
(not 14 August) 19.00
(60 mins)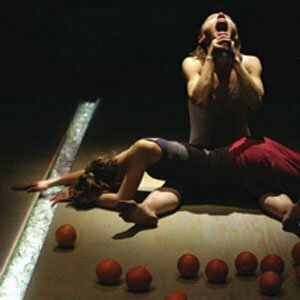 _ Price: £11.00
/ £9.00
_ Age Group: 14+
_ Venue: Black Tent
A performance about suicidal compulsion and the involuntary force that pulls us back from the brink. The musical structure was developed from a base of polyphonic Corsican songs, into which Bulgarian, Romanian, Icelandic and Chechen songs have been woven – discovering with intensity with each and every drop of sound.
The re-worked version of Caesarean Section. Essays on Suicide premiered in Wroclaw in March 2011.
"Powered by the Adam Mickiewicz Institute, as part of Polska Arts programme."
Special Offer: Buy a ticket for both 'Remember Me' and 'Caesarian Section – Essays on Suicide' and pay concession price for both shows.