CAESURA #32
Goodnight Press
20:00 - 22:30
(2 1/2 hours)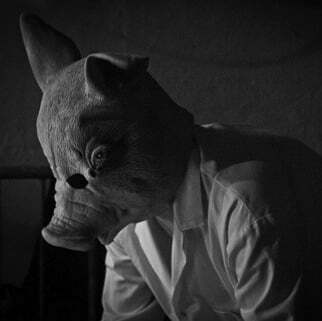 _ Price: £5
/ £4
_ Age Group: PG
_ Venue: Demonstration Room
CAESURA has been exploring the recesses of poetics, language and sound with a series of stripped-back events focusing on experimental writing and performance since 2012.
CAESURA #32 features kitchen sink avant-noise from Leeds' Legion of Swine, music and poetry from Opul, Glasgow-based theatre-maker and poet Emilia Weber and experimental writer Tom Betteridge.
LEGION OF SWINE works with drones, field recordings, noise samples and loops. Speech fragments are taken from news reels, reconstructed to make samples for decomposing social phenomena, to make them, visible, audible.
EMILIA WEBER is currently collaborating with artists jack wrigley and robbie thomson on a piece inspired by 'the story of the eye'. her latest work is soon to be presented at events in Glasgow and London.
TOM BETTERIDGE's poems have appeared in/at Scree & Intercapillary Space, with bits forthcoming in Hix Eros. Often, Tom likes to write in collaboration with Neil Davidson – they've read in Glasgow together & have stuff appearing in the next Gnommero.
OPUL is:
JL WILLIAMS' recent collection, Locust and Marlin was nominated for the 2014 Saltire Society Poetry Book of the Year Award. Her work has been widely published and translated. She is Programme Manager at the Scottish Poetry Library.
&
JAMES IREMONGER is a guitarist and percussionist from Edinburgh. He has played in bands such as Lipsync for a Lullaby, Vasquez and Horsebreaker. He has been playing the North Indian tabla since 2003 and has performed extensively over this time.