CLUB NIGHT: DADDY'S GOT MUSCLES
CLUB NIGHT: DADDY'S GOT MUSCLES
20:00 - 01:00
(5 hours)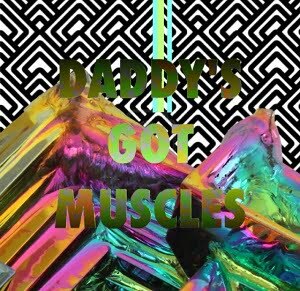 _ Price: £4
_ Age Group: 18+
_ Venue: Animal Hospital
Tickets
DGM (DJ set)
Tex Royale (Live)
Cru Servers (Live)
+ other artists TBC
DGM is a glam-rejectamentalist Environment, materialising gross, multimedia regurgitations of sludgecore dynamics that are extracted from everyday grindz and fetid club-life. Probing at the crud, it's first realisation invites performers and DJs of the Weird, experimenting with psychedelic hazings of fugged-out vaporwave, seapunk, eski-beats, ocean grunge and anything else that can be dredged from the acid-sludge of the internet; oozings with occult potency.
See you in the bowels of the loch-skronk swamp.
#slime #vapor #sizzurp #choppedandscrewed #puurrrrrrple #hypnagogic #dub #7-Methoxy-β-Carboline #sludgewave #swamp
DGM is part of Embassy Gallery's Annuale 2015 Festival.