Dive and Luminate present the Queerest Cabaret in Town
Dive and Luminate present the Queerest Cabaret in Town
Dive
19:30-21:00
(1.5 hours)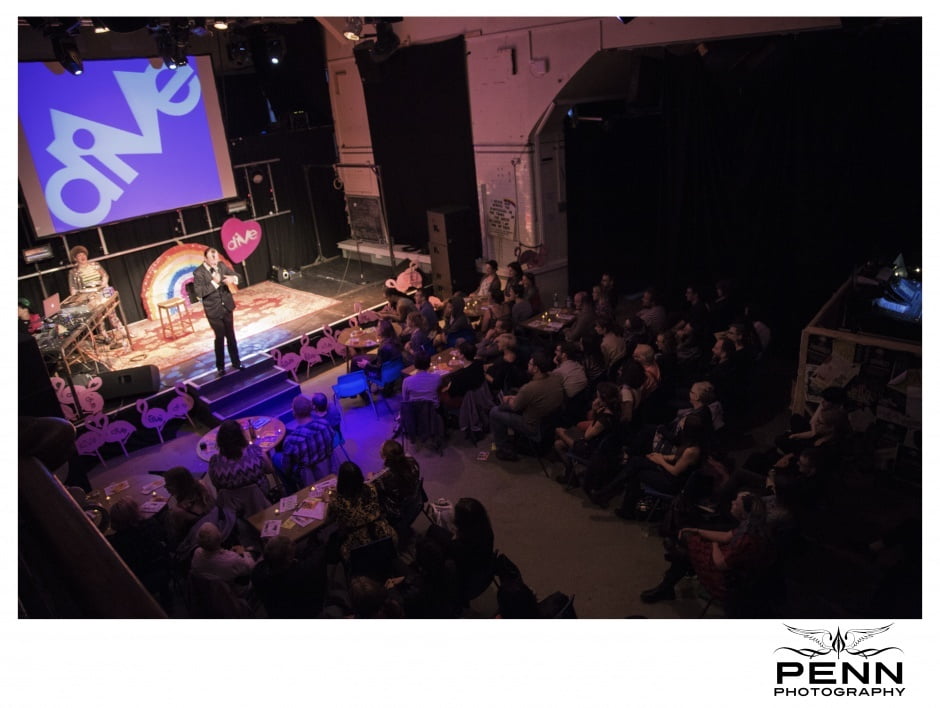 _ Price: £9.00
/ £7.00
_ Age Group: 18+
_ Venue: Old Lab
Tickets
Dive team up with Luminate – Scotland's creative ageing festival – to present a timeless queer cabaret for all ages and persuasions.
Join Dive Hostess and EmCee MISS ANNABEL SINGS as we celebrate the history of queer culture in Edinburgh, the UK and the rest of the world through performance, storytelling, music and art.
With an extra special live interview with RAYMOND ROSE: purveyor of Edinburgh's famous queer bookshop West & Wilde.
And a young performers showcase presented in partnership with LGBT Youth.
Also starring…
Dive Hostess and EmCee MISS ANNABEL SINGS
("Magnificent" – Scotsman)
The Queen of Visual Comedy CELIA FATE
King of Drag DIANE TORR
Spoken Word Circus Freak MAX SCRATCHMANN
A History of Queer accompanied by the Gramophone with PROFESSOR JAMES ROBERT FAULKNER
BSL interpretation for all performances.
Fully wheelchair accessible venue.
With thanks and in partnership with:
LGBT Age: http://www.lgbthealth.org.uk/
And LGBT Youth: https://www.lgbtyouth.org.uk/