Dive presents BROKEN
Dive
21:00-03:00
(6 hours)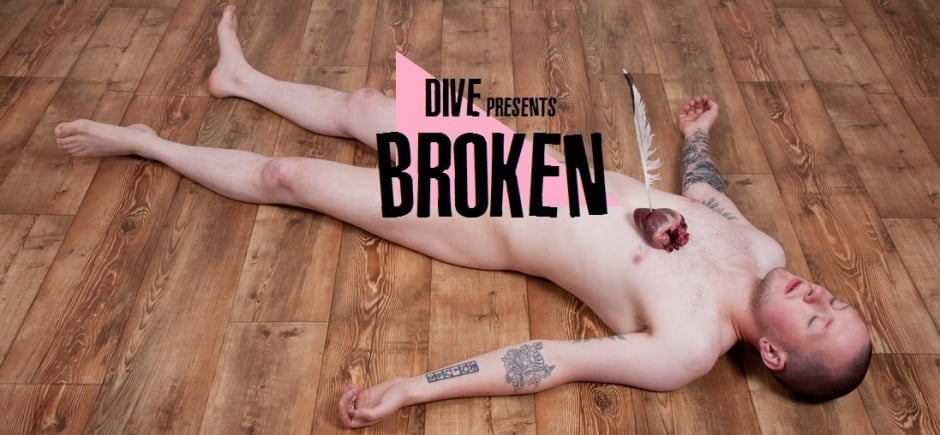 Warning Strobe, Nudity and Body Art.
_ Price: £12.00
/ £10.00
_ Age Group: 18+
_ Venue: Animal Hospital
Tickets
AFTER A SOLD OUT COME BACK PARTY in November, the unanimously unmissable DIVE IS BACK.
PERILOUSLY BALANCED on the eve of FRIDAY 13TH & VALENTINE'S DAY, Dive presents a 'BROKEN' BLOODY VALENTINES BALL from the uniquely weird and wonderful SMALL ANIMAL HOSPITAL at Summerhall.
Complete with BLOOD-SOAKED CAGED BAR, OPERATING-THEATRE-CUM-BALLROOM and a series of quirky rooms dedicated to visual art, performance and film installations.
SPATTERS OF BLOOD artistry, burlesque, drag and live performance.
SOLD OUT last time so get your tickets quick.
It'll BREAK YOUR HEART to miss it.
With your host MISS ANNABEL SINGS.
KRIS CANAVAN – BODY ARTIST using blunt trauma, bodily fluids & products and loving embraces to convey messages of conflict, rage & LOVE
LUNA TIK TOK – Dive's own BLOOD THIRSTY showgirl
MISS FEDORA VERONICA HOMBURG AND ALICE RABBIT! – Edinburgh's Drag superstars debuting at Dive.
Music from Dive resident MODIFIER and a RARE outing from reclusive producer & visual artist WHEELS OF SIN.
Supported by LGBT History Month.