Dive presents Untamed
Dive
21:00 - 02:00
(5 hours)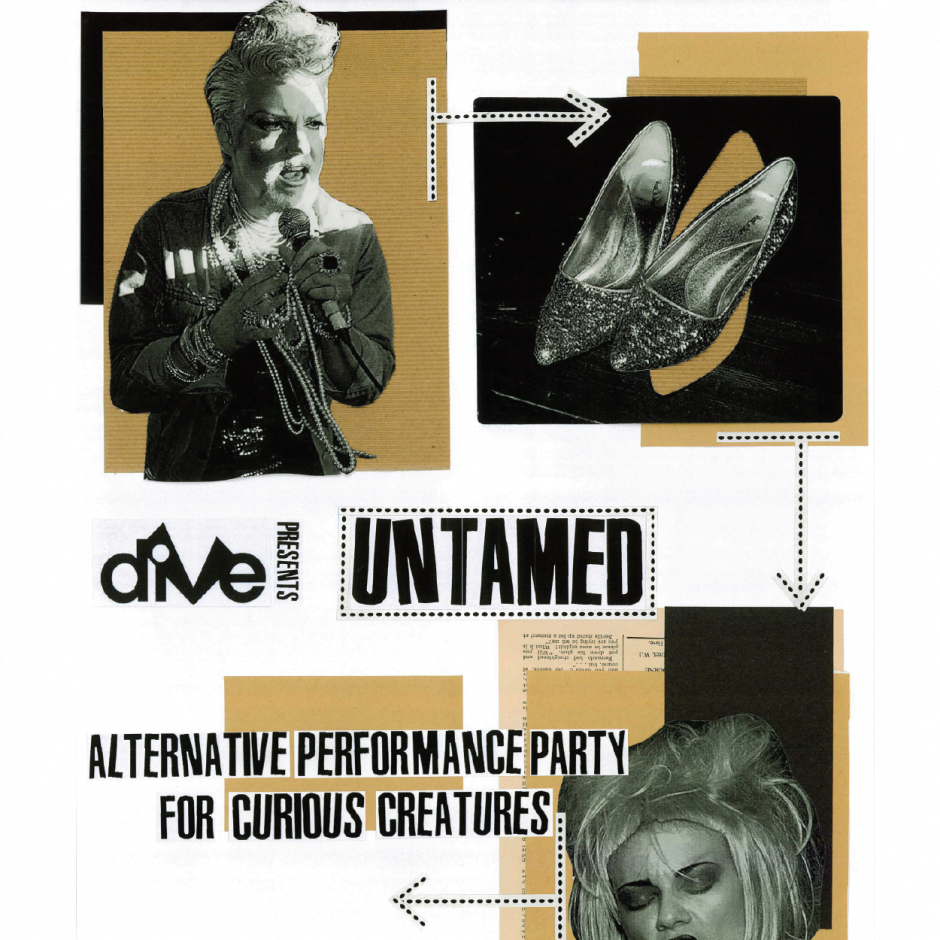 _ Price: £12
/ £10 Early Bird
_ Age Group: 18+
_ Venue: Animal Hospital
Tickets
The erstwhile purveyor of Sunday night queer disco decadence Dive has a NEW HOME and a new FRIDAY NIGHT slot in the uniquely weird and wonderful SMALL ANIMAL HOSPITAL at Summerhall.
JOIN US as we transform this HIDDEN LABYRINTH into a performance party fit for the most CURIOUS OF CREATURES.
Complete with CAGED BAR, OPERATING-THEATRE-CUM-DANCE-FLOOR and a series of quirky rooms dedicated to live ART, PERFORMANCE & FILM INSTALLATIONS.
With LIVE PERFORMANCE from:
Clown, compere, experimentalist & general weirdo, your host MISS ANNABEL SINGS.
Vaudeville's darkest muse LE PUSTRA.
Trans singer, dancer, model, actor and all round entertainer TAYLOR HUXLEY.
One man band STE MCCABE – "political pop songs from a gay punk council flat dungeon".
Music by MODIFIER.
Come. Get UNTAMED.
Get your £10 EARLY BIRD tickets while they last!
Fancy exhibiting your work? For more information on the spaces available, to submit your idea or to arrange a visit to the Small Animal Hospital please contact Claire: divequeerparty@gmail.com. All works will have plenty of time to install in the lead up to Friday November 21st and the rooms will open again on Saturday 22nd for further viewing.
Follow Dive on Facebook for updates!