Double Bill – Women of the Mourning Fields & Antigone na h'Éireann
Double Bill – Women of the Mourning Fields & Antigone na h'Éireann
Aulos Productions
Thu 28 Mar 2019
- Sat 30 Mar 2019
19:30 - 22:15
(2h45m (incl 20 min interval))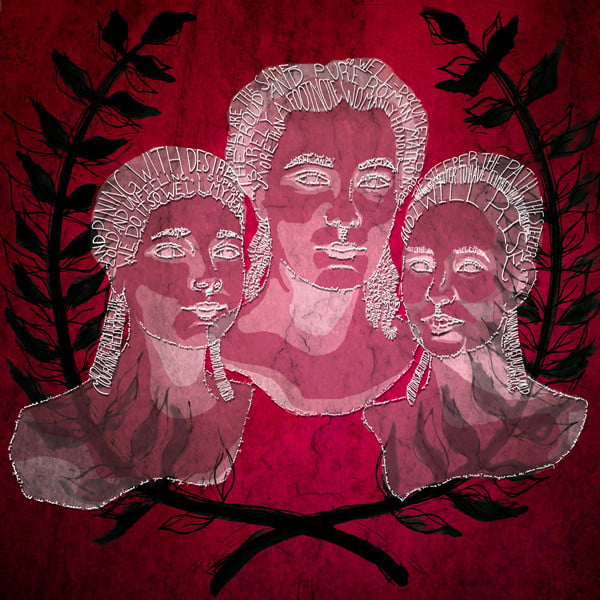 Warnings: violence, swearing, implied rape, abuse, suicide
_ Price: £15
/ £12
_ Age Group: 12+
_ Venue: Demonstration Room
Tickets
Celebrating its fifth anniversary, Aulos Productions is proud to present a double-bill revival. For one price, catch expanded versions of two of their most critically-acclaimed shows: "Women of the Mourning Fields" and "Antigone na h'Éireann".
WOMEN OF THE MOURNING FIELDS
Slandered by history. Forgotten as women.
Rome's final curtain has fallen, yet three women still linger in the wings. Tainted by Emperor Nero's legacy, his mother Agrippina fights against the injustice of history. Forced onto the stage with her resentful daughter-in-law and the woman who usurped her role, another unwelcome performance is imminent…but scripts can always be rewritten.
★★★★ Fringe Guru; ★★★★ All Edinburgh Theatre; ★★★★ Broadway Baby
Nominated – Best Production (Buxton Fringe 2015)
&
ANTIGONE NA H'ÉIREANN
A fresh take on the story by multi award-winning writer James Beagon, inspired by Sophocles, Aeschlyus and other classical authors.
Driven by faith to resurrect the IRA, Annie battles to bring her family the honour they deserve. A hard-border Brexit has severed Ireland in two. In the shadow of her father and the memory of the Disappeared, faith, family and factions collide.
★★★★½, Manchester Theatre Awards; ★★★★ North West End
Nominated – Best Actor (Female) for Jenny Quinn as Annie (Buxton Fringe 2018)
In the wake of the 2017 #MeToo movement and the 2016 Referendum, Aulos returns with a statement on Brexit Day itself – two powerful plays, both timelier than ever before.